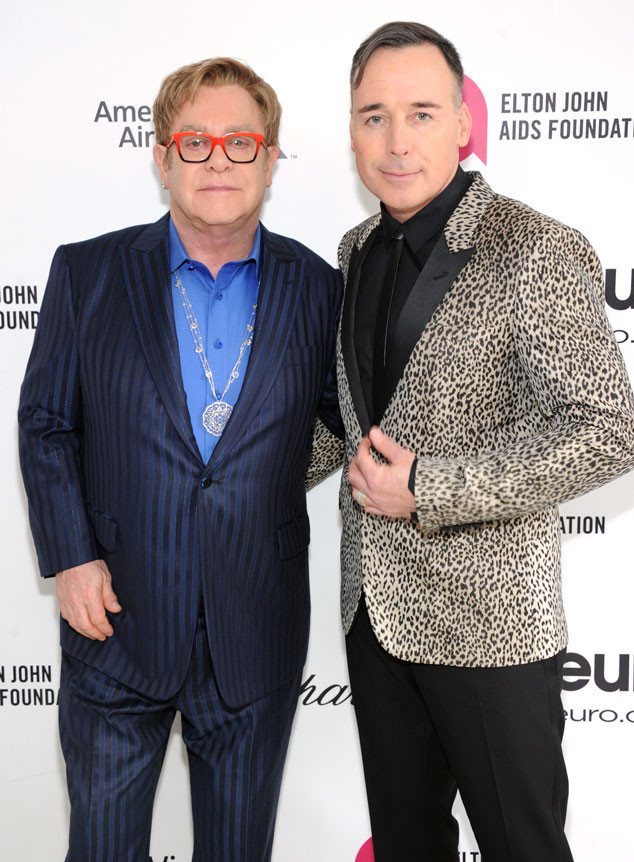 Jamie McCarthy/Getty Images for EJAF
Several celebrities, including Sharon Stone and Glee and American Horror Story creator Ryan Murphy, have followed Elton John's lead and have spoken out against comments made by the founders of Dolce & Gabbana, who had criticized same-sex parenting and what one of them dubbed "synthetic" children conceived via artificial insemination.
John, who shares two sons born to a surrogate with husband David Furnish, took to Instagram on Sunday to slam their remarks. He called for a boycott of their luxury fashion brand.
Designers Domenico Dolce and Stefano Gabbana, who used to be romantic partners, had spoken about the issues to Italian magazine Panorama. Following the backlash, they issued statements (read their responses).
Intrauterine insemination, in which sperm is transferred into a woman's uterus, and in vitro insemination (IVF), in which doctors use eggs and sperm to create fertilized embryos in a lab, are common treatments used by both same-sex and heterosexual couples and are often the only options for opposite-sex pairs struggling with infertility to have children with at least one partner's DNA.