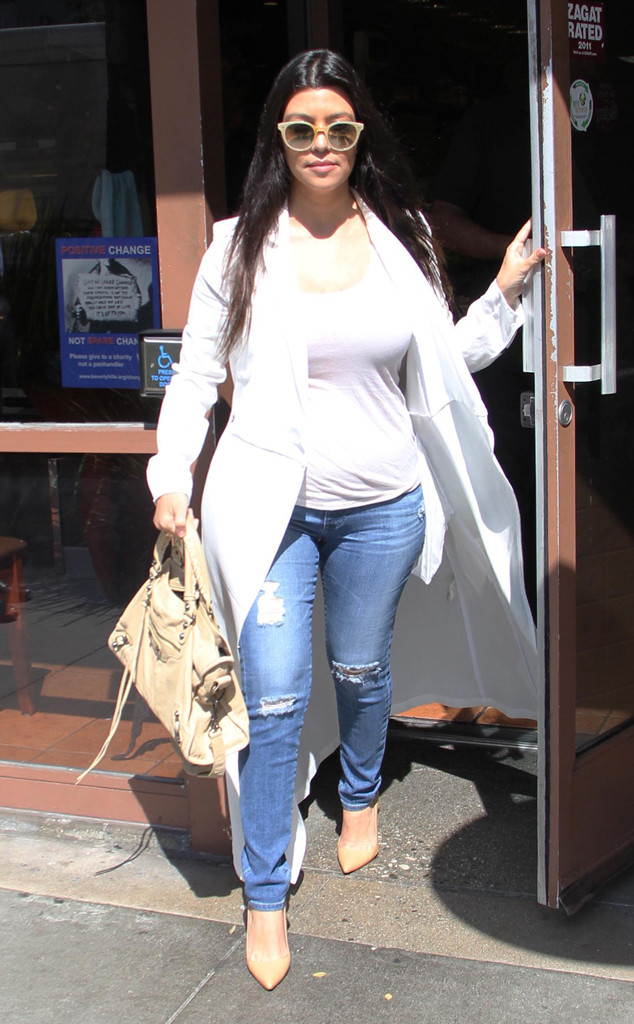 Ramey
You never ask a woman her weight, but sometimes, a woman will let you know what it is, anyway.
Kourtney Kardashian has been going hard at the gym to shed the baby weight after welcoming her third child, Reign Aston Disick—on the same day as little Mason Disick's birthday, ironically!—and she's proud of her progress.
The E! star took to Instagram earlier today to reveal the number she saw when she stepped on the scale (gasp!), and while that may seem like the most horrific act to some (that number will remain a mystery forever), Kourtney was clearly happy with what she saw and eager to share that her hard work has paid off.
So what was the magic number?