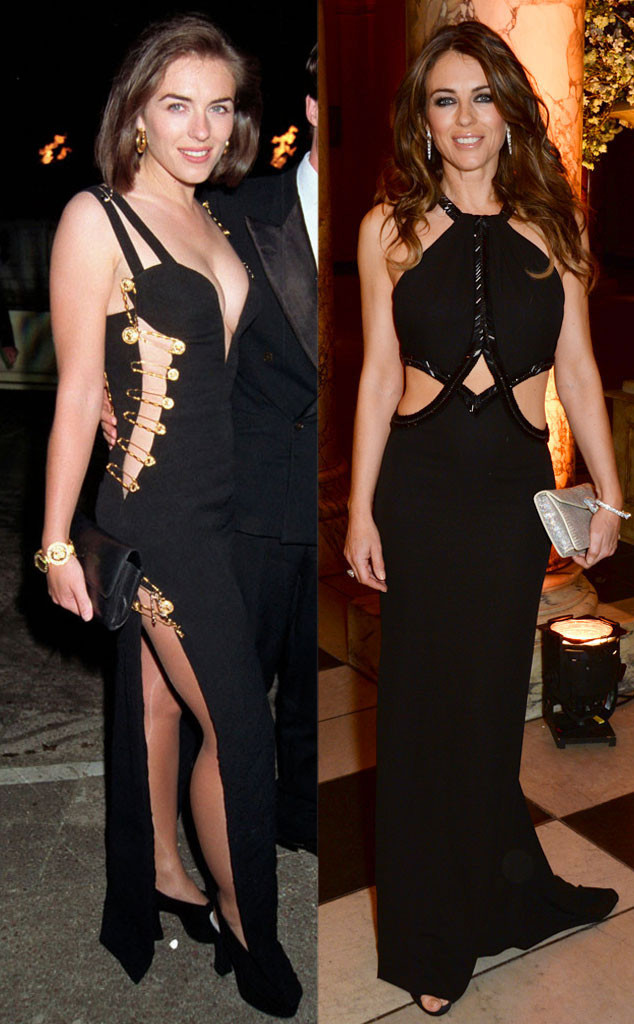 Getty Images
No, your eyes are not tricking you. Elizabeth Hurley does actually look better than ever.
It's been 21 years since the brunette beauty made fashion history by strutting her stuff in a revealing Versace gown held together by oversized gold safety pins. It's hard to believe that The Royals star looks exactly the same today!
Yet, she is just one of the many stars aging like fine wines, leaving us to wonder: where is this fountain of youth and how can we drink from it as well?
See other ageless celebrities such as Jennifer Lopez, Cindy Crawford and John Stamos in our gallery full of timeless stars.
Check out Elizabeth Hurley on E!'s new scripted series The Royals, which premieres this Sunday, March 15 at 10 p.m.! Follow The Royals on Twitter and Facebook for the latest updates.