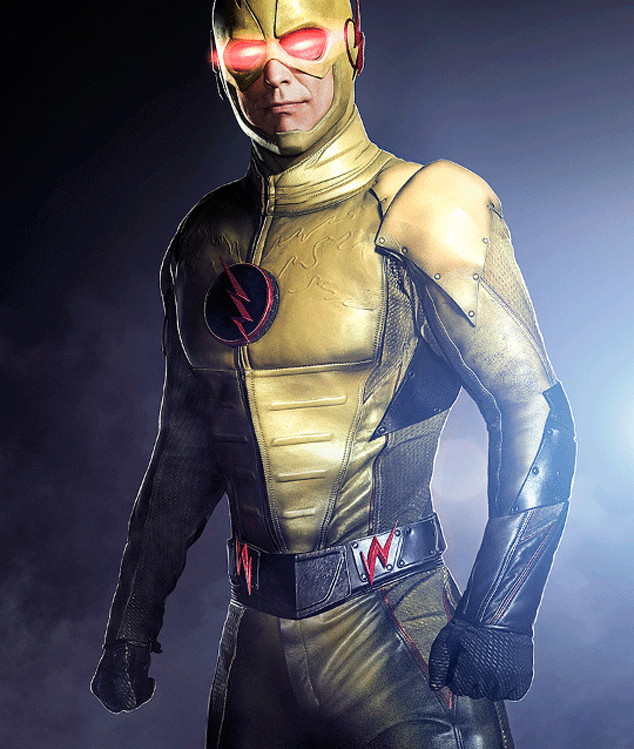 CW
Feast your eyes upon The Flash's ultimate nemesis...the Reverse Flash!
The CW's superhero series has been teasing the supervillain all season long, first by showing a yellow streak, and then revealing that Dr. Harrison Wells (Tom Cavanagh) is in possession of the yellow suit, suggesting that Barry's (Grant Gustin) mentor and friend is actually the man who killed his mother all those years ago.
Sure, Wells has been acting super sketchy, and is currently lying about needing to use a wheelchair (not only can he walk, he's also got the same super speed as Barry!), but does that mean that he's definitively the Reverse Flash?