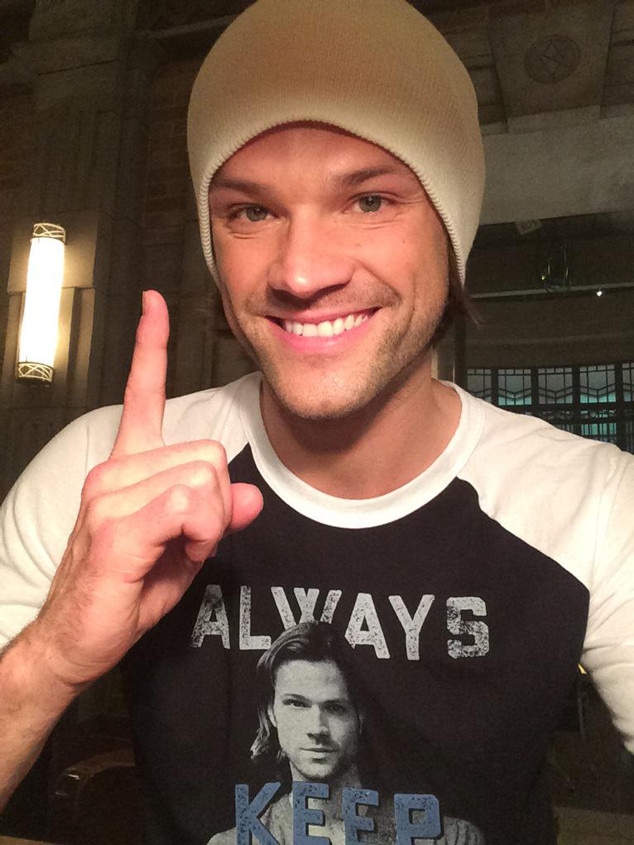 Twitter
Even though Jared Padalecki is a star on the hit CW series Supernatural, that doesn't mean he hasn't had to deal with his own personal struggles along the way.
The 32-year-old actor shared with Variety that he battled with depression for several years.
Padalecki revealed he had an emotional breakdown during the third season of Supernatural. After a long conversation with the doctor on set, it was disclosed to him that his feelings could be a sign of clinical depression.
"I mean, I was 25 years old. I had my own TV show. I had dogs that I loved and tons of friends and I was getting adoration from fans and I was happy with my work," said the father of two. "It's not just people who can't find a job, or can't fit in in society that struggle with depression sometimes."
To help the cause, he has launched a new T-shirt campaign to benefit the nonprofit organization To Write Love on Her Arms. The group helps those coping with mental illness, depression, addiction or suicidal thoughts.
"Launching my 1st ever t-shirt for a cause thats super close to my heart. I hope you like it! http://represent.com/jared," tweeted the award-winning star.
The House of Wax leading man has used his fame and adoring fan base to support several charitable causes throughout his career, including A Dog's Life Rescue and St. Jude Children's Research Hospital. The 6'4" stud said he hopes his most recent T-shirt campaign will help others continue fighting past their difficult circumstances.
"There's no shame in having to fight every day. If you're still alive to hear these words or read this interview, then you are winning your war. You're here."
If you or someone you know needs help, please call the National Suicide Prevention Lifeline at 1-800-273-TALK (8255).