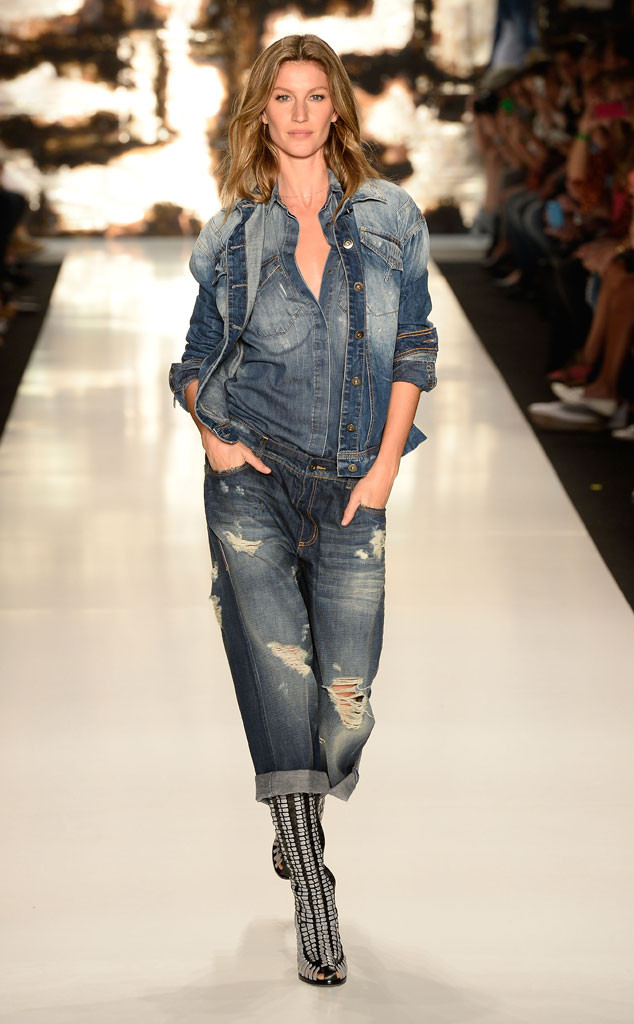 Studio Fernanda Calfat/Getty Image
Gisele Bündchen is officially turning in her catwalk heels.
After 20 (!) years as a runway model, the 34-year-old star will kiss the catwalk goodbye at São Paulo Fashion Week in April, where she will strut her stuff in the Colcci show—a Brazilian fashion company for which she has appeared in multiple campaigns and has a longstanding relationship with the brand.
News of Gisele's runway retirement was first reported by Moda Estadão.
The 34-year-old star, who has certainly cemented her place as an iconic supermodel, said it was her dream to finish walking the runway in Brazil, her native country.