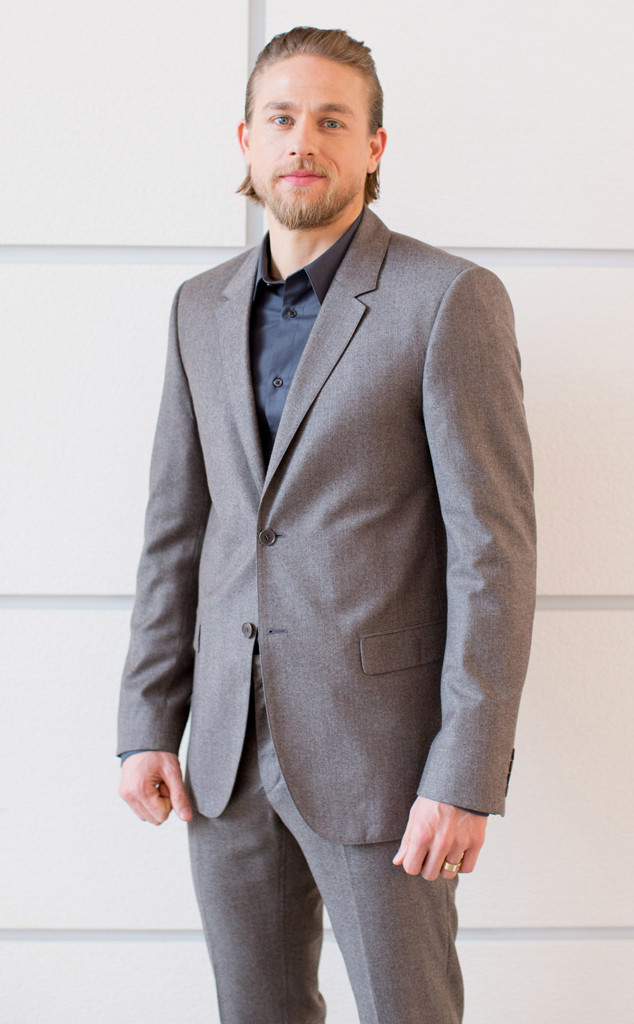 Kevin Tachman/Getty Images for Calvin Klein
Are we about to see even more of Charlie Hunnam than we already have? Maybe!
Hunnam, who wrapped Sons of Anarchy and can next be seen playing King Arthur, talked to Elle Canada about life post-Jax and how his character's rebellious nature influences him on and off the screen. Although taking of his shirt might not be considered particularly rebellious, but full-frontal nudity could be! Fortunately for his fans, he doesn't have a problem with it.
"The level of nudity that I do now, which is taking my shirt off, doesn't bother me at all," he told the magazine. "But I have done full frontal before. I did full frontal when I was 18 on the TV show Queer as Folk. But because I was playing a 15-year-old character, the censorship people wouldn't allow us to put it on TV."
He attributed his openness to his young age, but also admitted that he would probably consider showing his stuff again, 20 years after he originally gave it a debut.