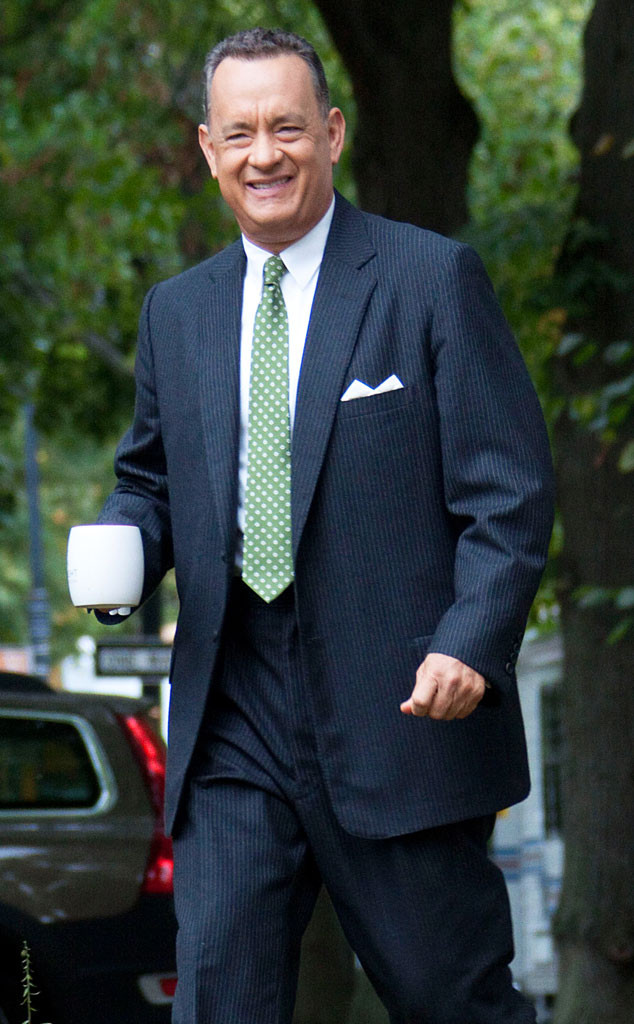 Splash News
Tom Hanks seems to be trying out a few different careers lately.
Not only did he appear in Carly Rae Jepsen's music video, lip-syncing his way through the whole song, but he also just surprised a group of Girl Scouts in San Francisco by helping them out in a very special way! The group, who was working on State Street in downtown Los Altos, received an amazing treat when Hanks purchased four boxes, donated an extra $20 and helped the girls sell their cookies, according to the Los Altos Town Crier.
Unfortunately, it's unknown which type he purchased for himself. But for some reason we're thinking he's a Samoas guy...
To try to convince people to buy Samoas, Thin Mints, etc., Hanks promised consumers he would take a picture with them, if and only if they agreed to buy the cookies. That's quite a sales tactic, Tom!