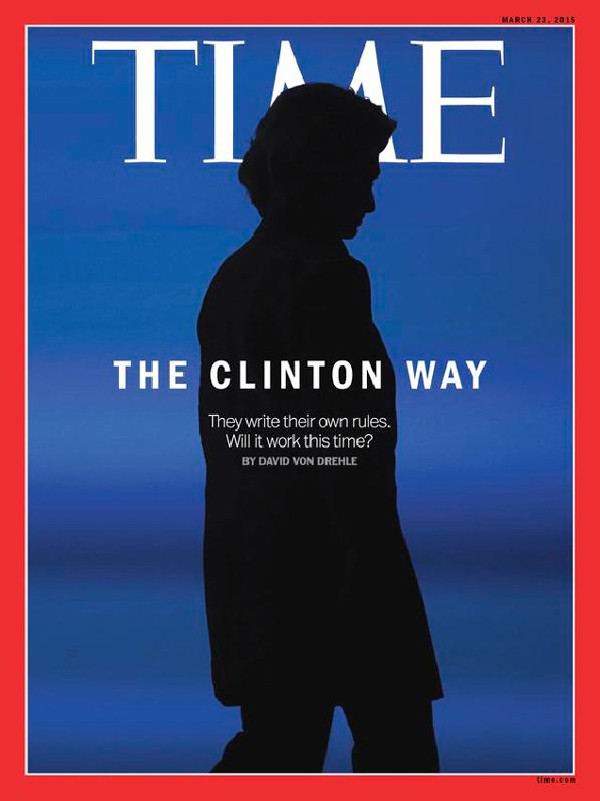 Time Inc. / Spencer Platt / Getty Images
Is Time trying to imply something with this shadowy, devilish cover of Hillary Clinton?
The picture, which raised some eyebrows this week, shows the former senator and first lady, who is expected to announce a 2016 presidential run, depicted in a silhouette with the magazine's "M" featured behind her head.
"Any resemblance to cats, bats or devil horns is entirely coincidental," Time said in a post published on its website on Thursday.
Hillary had made headlines recently by saying she had used a personal email account for work instead of a government-issued one when she was secretary of state, from 2009 to 2013.