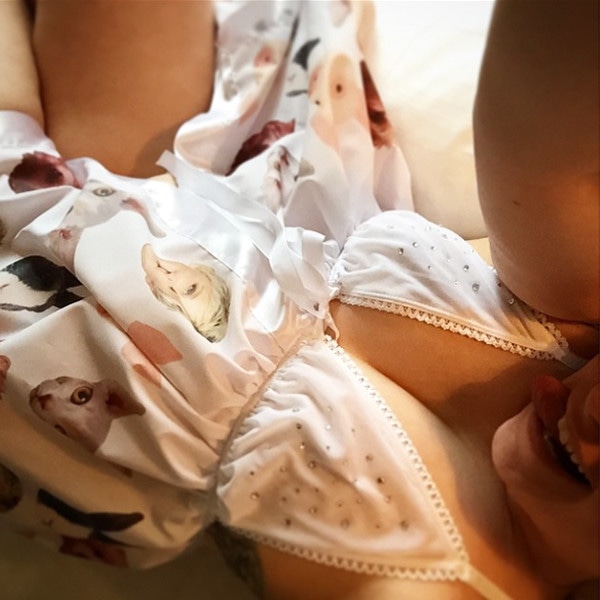 Instagram
Lena Dunham is a woman of her word.
After receiving a négligée from host Ellen DeGeneres, the Girls star shared a pic of herself wearing the hot number, which is embellished with animals and Ellen faces, after making a promise on the talk show to wear it.
"Ok I'm not in the habit of breaking promises to you people so here I am in the thrilling negligee @theellenshow gave me. As offered, "a sultry pose." Love you Ellen. And I love you all, which is why I am sorry for this #selfie #allalone," Dunham captioned the revealing pic.
The star, who will be making a guest appearance on Scandal, was gifted the nightie on the Ellen show after DeGeneres learned that a previous gifting of a onesie wasn't sexy enough for Dunham's boyfriend Jack Antonoff.
Dunham's friend Jaime King joined in on the fun, uploading the pic of Dunham in her nightie on her Instagram account.
"My love @lenadunham in her promised sultry pose in my other loves (who just doesn't know that I totally stalk her and listen to her audio books every night Elle Degeneres @theellenshow) nighty. #everything," posted the pregnant actress.
Scandal airs Thursdays at 9 p.m. on ABC, with Dunham's episode set to air on March 19.