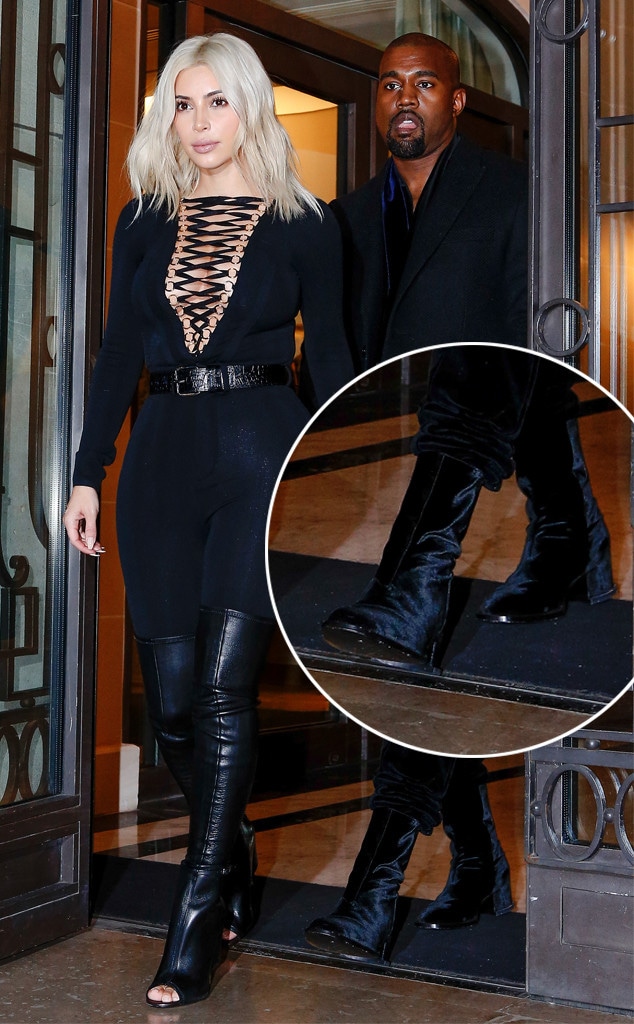 AKM-GSI
You guys, haven't you learned? Trying to figure out why Kanye West does what he does or says what he says or wears what he wears will get you nowhere. Yeezy is not one to be explained or understood.
Regardless, we continue to try and figure the rapper out, because mysteries are fun and why not?
The latest headscratcher comes courtesy of 'Ye's interesting outfit choice while at Paris Fashion Week. At first glance, his ensemble seems nothing out of the ordinary—all black, the usual. But once your eyes get down to his shoes, you might tilt your head in amusement.
Sorry, but is Kanye wearing heeled black velvet boots? Yes, yes he is.
This instantly sparked a (hilarious) conversation on Twitter, with users questioning why the Yeezus rapper chose that particular footwear.
Check out some of the responses below and let us know what you think of his fashion statement in the comments!