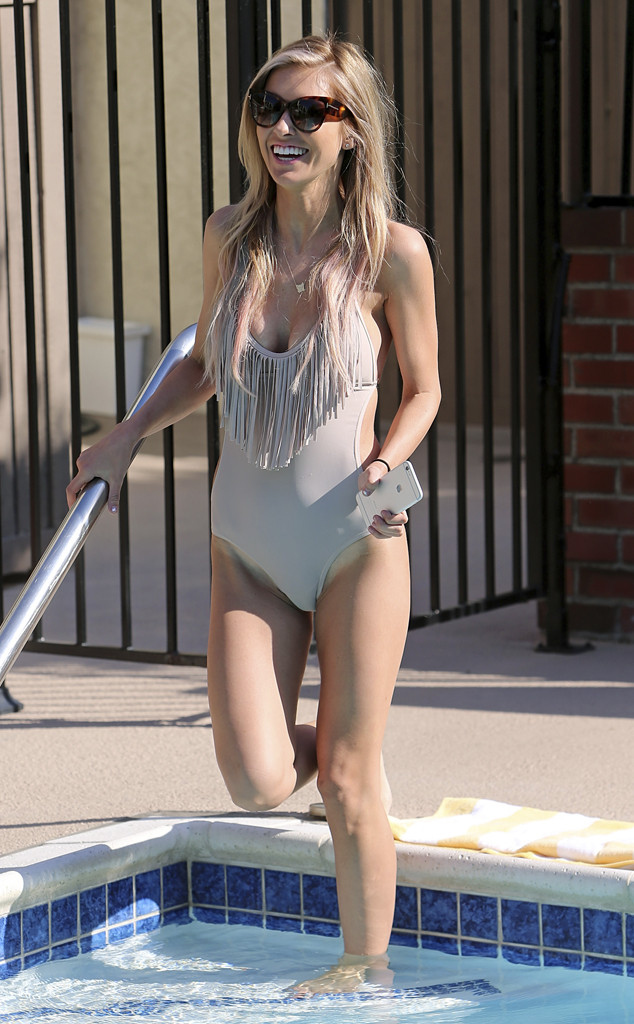 Splash News
Just a reminder: It's been more than four years since The Hills went off the air (sob!) and Audrina Patridge is still sizzling and swimsuit-ready.
The 29-year-old, now a blonde, recently showcased her amazing figure in a sexy, silver, cut-out fringed one-piece as she soaked up the sun by a pool in Los Angeles and took a little dip...while holding her iPhone. *Cringe*...Hopefully no bags of rice were needed that day.
On The Hills, a Laguna Beach spinoff that aired between 2006 and July 2010, Patridge starred as a friend of main star Lauren Conrad, who had moved from Orange County to Los Angeles to pursue a career in fashion design. She currently has her own label.