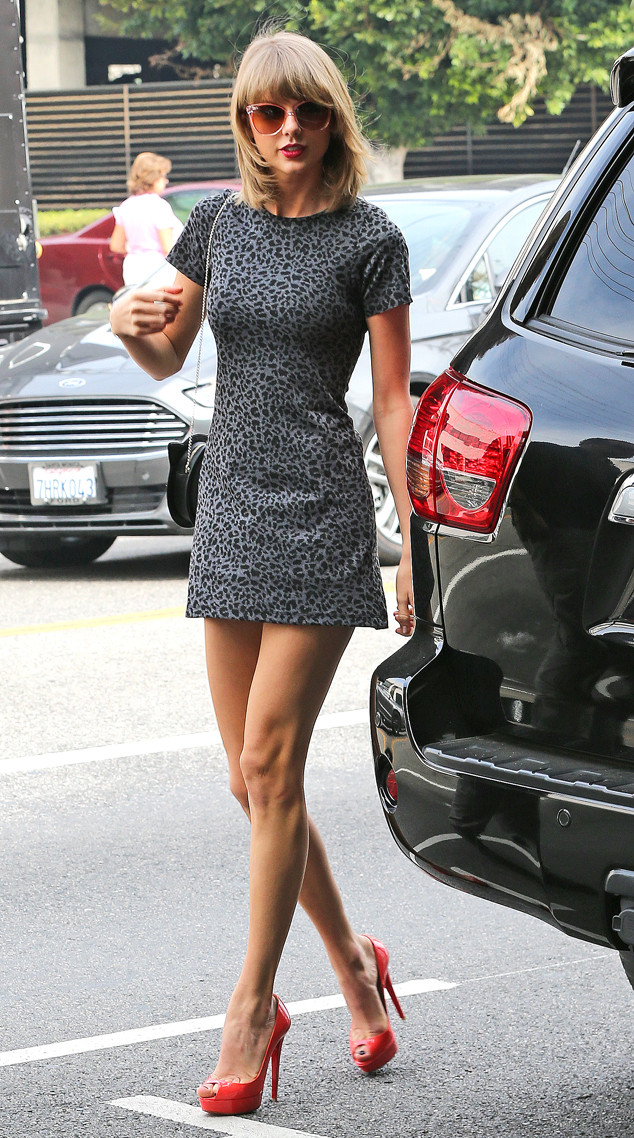 Hector Campos/Splash News
As Christian once told Cher Horowitz in Clueless, "Nice stems."
It looks like enough people have noticed Taylor Swift's legs, as well, as she has reportedly had them insured for a whopping $40 million! That's right—T.Swift's stems are now worth $40 million big ones.
Why? You might ask.
Well the "Style" crooner will soon be embarking on a world tour for her latest album, 1989, and wants to make sure that should anything happen to her legs that would prevent her from performing, she'll be a-OK. After proving she can pretty much do anything, whether it's singing, dancing or even strutting down the catwalk at the Victoria's Secret Fashion Show, she needed the reassurance that her enviable features are secure.