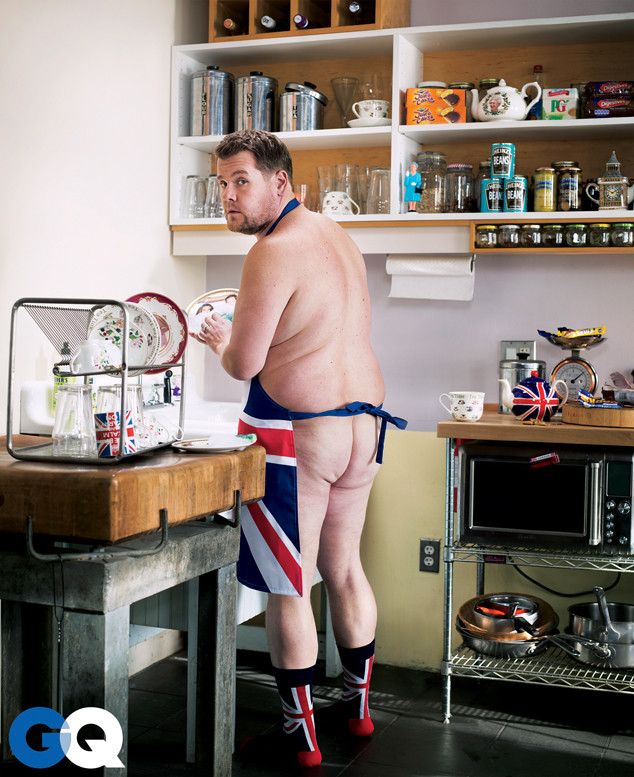 Chris Buck/GQ
James Corden is getting cheeky in the latest issue of GQ magazine!
The 36-year-old comedian, who will formally replace Craig Ferguson as the host of The Late Late Show in less than two weeks, is currently preparing for his late-night takeover as well as his big move to Los Angeles.
Paying homage to his home across the pond by wearing nothing but a British flag apron and matching socks—while flashing his bare bum for the camera!—the funnyman opens up about becoming an Angelino, vowing never to turn in to a typical Hollywood star.
"What is the problem with these people?!" he says of celebs in Tinsel Town. "I mean, how hard is it to make a phone call? I don't understand it! Why would you put a gap in between you and something done quicker?!"