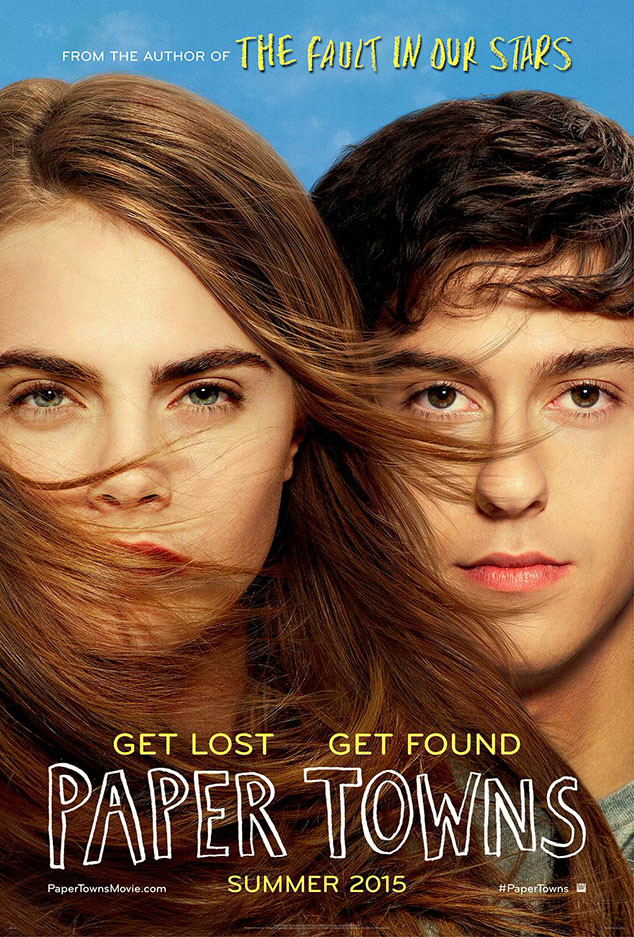 20th Century Fox
Cara Delevingne is a model and a movie star!
The official Paper Towns poster was released Thursday, and it shows a windswept Cara alongside co-star Nat Wolff. The film, based on John Green's young adult novel of the same name, centers on Margo (played by Delevingne) and Quentin (Wolff), two high school students who have grown apart.
When Margo unexpectedly pops back into Quentin's life, appearing at his window dressed as a ninja, she urges him to seek revenge. The next day, Quentin discovers Margo has disappeared, and he's left to decipher clues left behind to figure out the mystery of where she's gone.