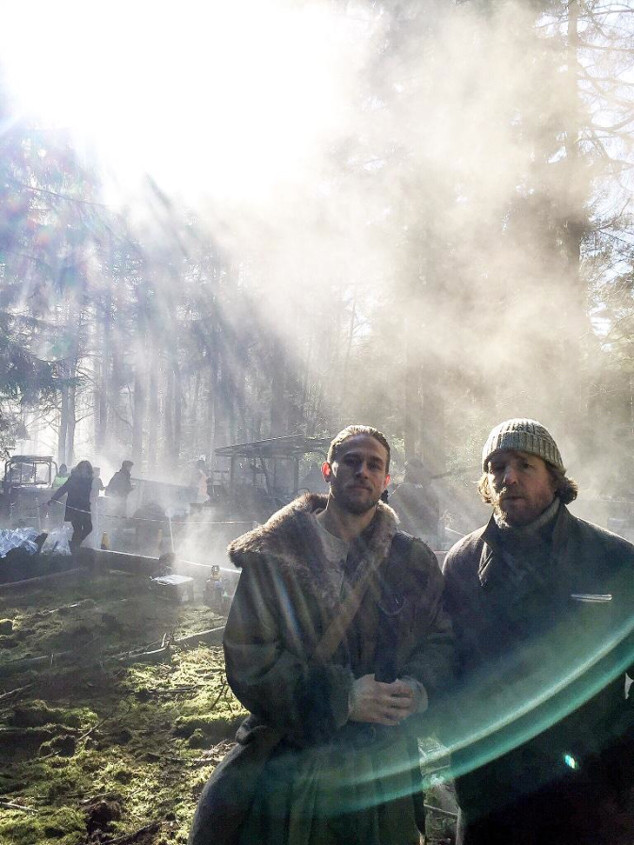 Twitter
Oh, Charlie Hunnam, that's the face we miss.
The hunky Hollywood star has taken a step away from the spotlight since his famous FX series Sons of Anarchy came to an end (teardrop), but fans were able to see that handsome mug of his after Guy Ritchie tweeted a pic of the actor working on set of his next project in the U.K.
We may have not seen Hunnam in a while, but he's been keeping busy getting ready to shoot Ritchie's Knights of the Round Table, where he plays the lead role of King Arthur. The director shared the first look of Charlie in his garb for the film from their first day of shooting, and while it makes fans giddy with excitement because it's Charlie Hunnam (!), he's unfortunately all covered up in a big furry coat. Bummer.
It's all good. The shirtless imagery from SOA still near and dear to our hearts.