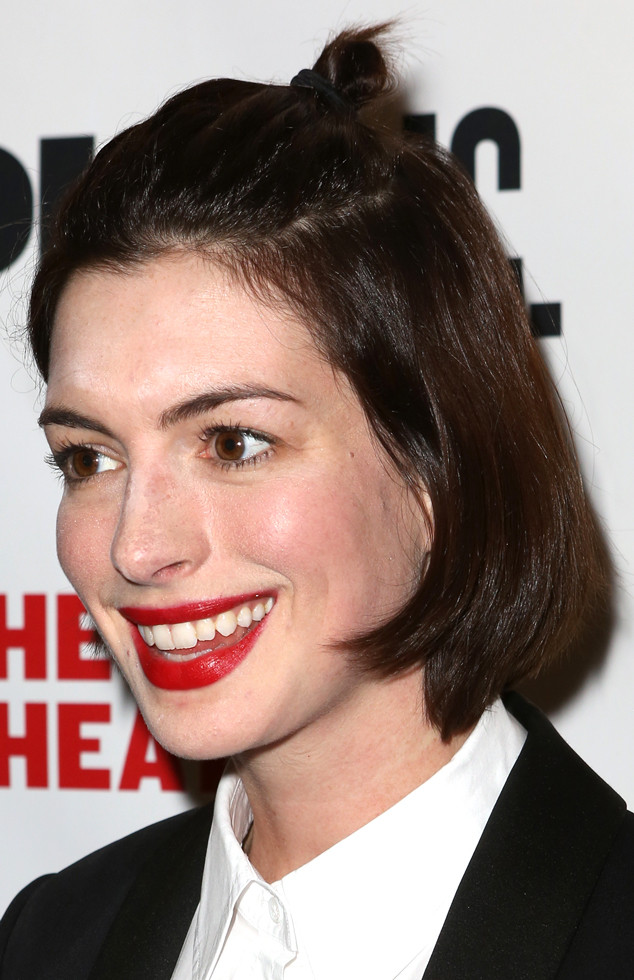 Walter McBride/WireImage
Well, this is definitely not the worst beauty blunder we've seen, so at least there's that.
Anne Hathaway had a slight makeup mishap which was only exposed after posing for photos on the red carpet at the opening night performance of the Public Theater's Josephine and I last night in New York City. The actress was flashing her famous smile for shutterbugs while unknowingly flaunting some excess powder on her forehead. Oops!
Luckily, it wasn't that bad, and it was just a minor mistake that could have been prevented with some extra blending. Plus, this kinda thing happens all the time. Seriously, even Angelina Jolie has been the victim of a powdery mess.
Aside from her forehead flub, there was one noticeably interesting and different thing to Hathaway's look yesterday—her hair!