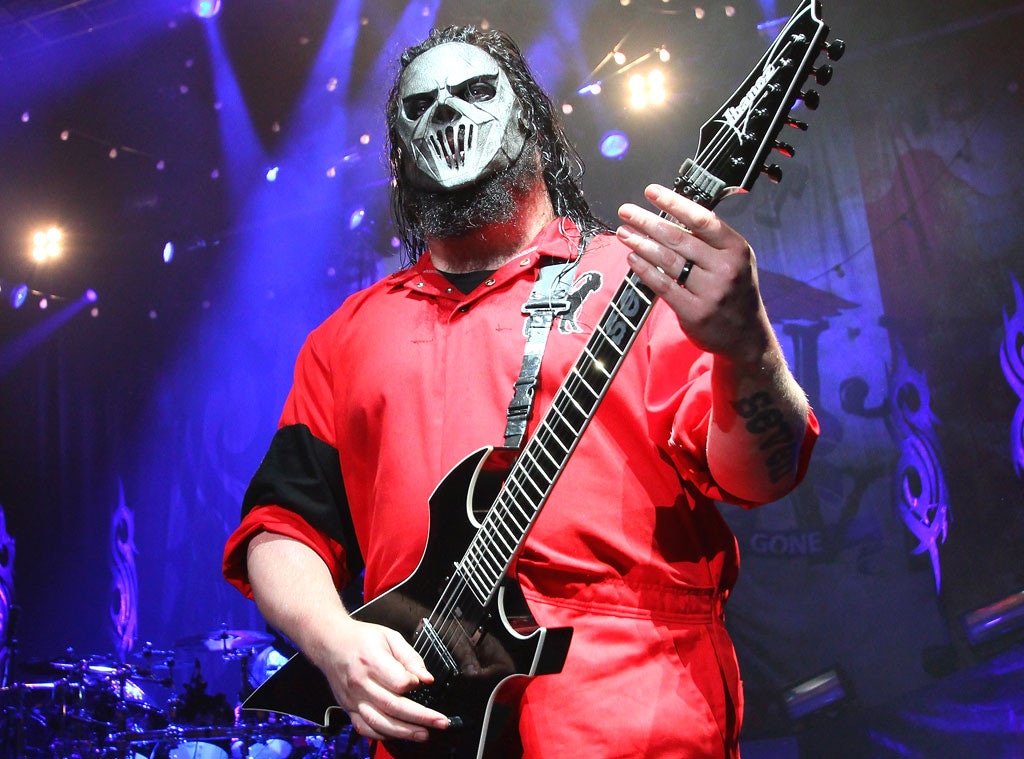 Jay West/WireImage
Maybe a masks aren't enough—maybe the members of Slipknot should start wearing helmets.
The metal band's guitarist Mick Thomson was rushed to the hospital with a stab wound to the head that he suffered during a fight with his brother Andrew, who was also injured, on Wednesday morning, according to multiple reports.
While the Clive Police Department in Iowa at first couldn't confirm that it was the Mick Thomson from Slipknot, the group's lead singer, Corey Taylor, seemingly confirmed as much on Twitter.
"In regards to the story about Mick, I'm doing the best I can to find out if he's alright. I'll get back to you later," Taylor, aka Mad Beans Hooper, tweeted after hearing the news. About an hour and a half later he followed up with, "Mick Update: from what I've heard he's okay. We're sendig [sic] him all your thoughts. Thank you for that."
Per a police statement obtained by E! News, the fight occurred at Mick's residence in Clive and he sustained a non-life-threatening stab wound to the back of the head. Both he and Andrew Thomson appeared drunk when they arrived at the hospital via separate ambulances. Evidence was collected at the scene and an investigation is ongoing.
A rep for the band told E! News that there'se no comment from the group at this time.
Slipknot's Prepare for Hell tour with Hatebreed is scheduled to kick off April 25 in Fort Meyers, Fla., and then they've got their Summer's Last Stand Tour starting July 24 in West Palm Beach, Fla.