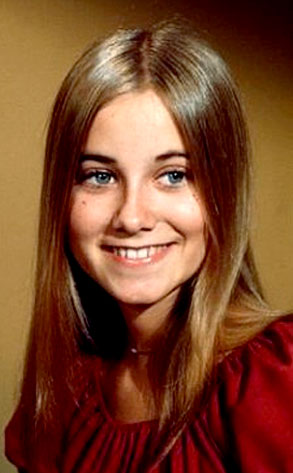 Growing up Brady wasn't all it was cracked up to be.
Erstwhile Marcia Brady Maureen McCormick is telling all—and we mean all—about her formative years both on and off TV, revealing new details about her depression, drug addiction, unwanted pregnancy and what can only be described as an exhaustive history of suitors in her new memoir, Here's the Story: Surviving Marcia Brady and Finding My True Voice.
In addition to discussing an unusual string of relationships with Steve Martin, Michael Jackson and her TV bro Barry Williams, the actress and sometime country singer also reveals that she once traded sex for drugs and engaged in full-on binges at the Playboy Mansion and at the home of Sammy Davis Jr.
Marcia, Marcia, oh, Marcia.