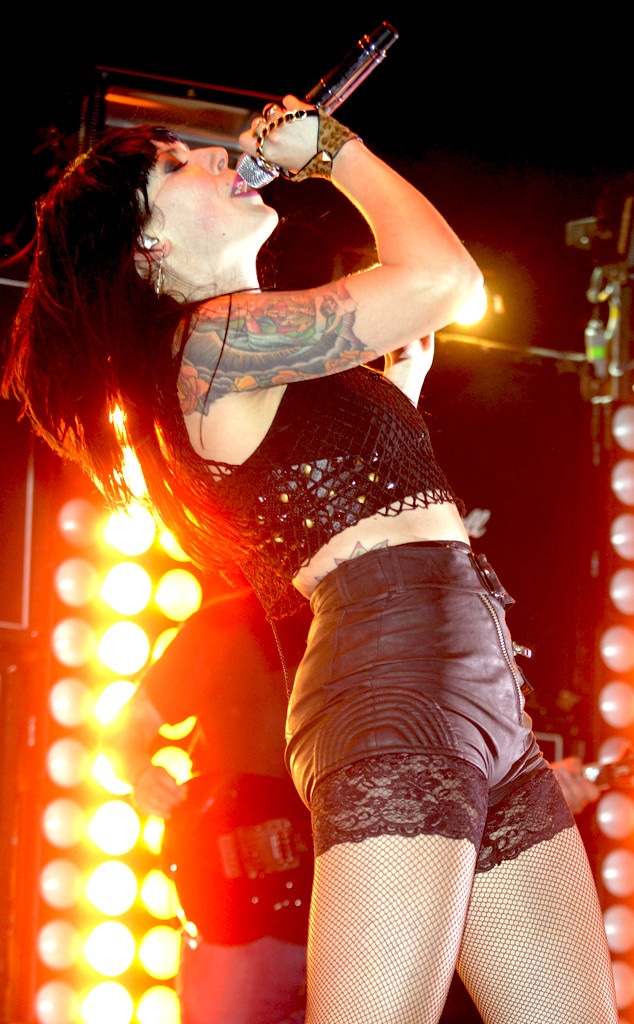 Tim Mosenfelder/WireImage
We admit it: In our wildest beauty fantasies, we may have dreamed of our favorite rock stars sending us care packages, stocked with his or her signature fragrance or go-to gloss (and a mixtape of never-released B-sides, of course).
Today, freakishly, our dream came true (well, mostly true). Sleigh Bells' Alexis Krauss and partner Jessica Assaf have just dropped a Kickstarter campaign to sell makeup and skin care bags filled with hand-picked products that match the founders' sniff test for beauty (affordable products made with low-to-no toxic ingredients they consider safe to use on skin). This follows the duo's launch of Beauty Lies Truth last summer, a blog that examines the ingredients used in beauty products.
After dropping $55 on a Makeup Essentials bag, we couldn't help but think: If our dream snowballed into a full-blown fantasy-world-turned-real-life, what beauty products would we have rock goddesses select and send to us?
We'd start with musician and fashion darling Sky Ferreira, who released one of our favorite albums in last year's Night Time, My Time. We see her sending us the perfect red lipstick, likely a bespoke blend of seven different formulas, served up in a clean little paint pot from Japan.
Next, we just know that Courtney Love has some pretty advanced skin care for handling the AM after an epic party. What wouldn't we pay to get our hands on the rarest of zit creams she's procured from some far-flung locale, (dubbed "And She's Not Even Pretty," after her 2012 art show by the same name), and housed in vintage pill jars?
Finally, if...just if Stevie Nicks could bottle the scent of Laurel Canyon, vintage scarves and Wiccan secrets and wrap it in the tatters of old stage dresses to be delivered by raven? Well, upon receiving that insane gem of curated beauty mail, we'd surely die of psychogenic shock. But we can't think of a better way to go.