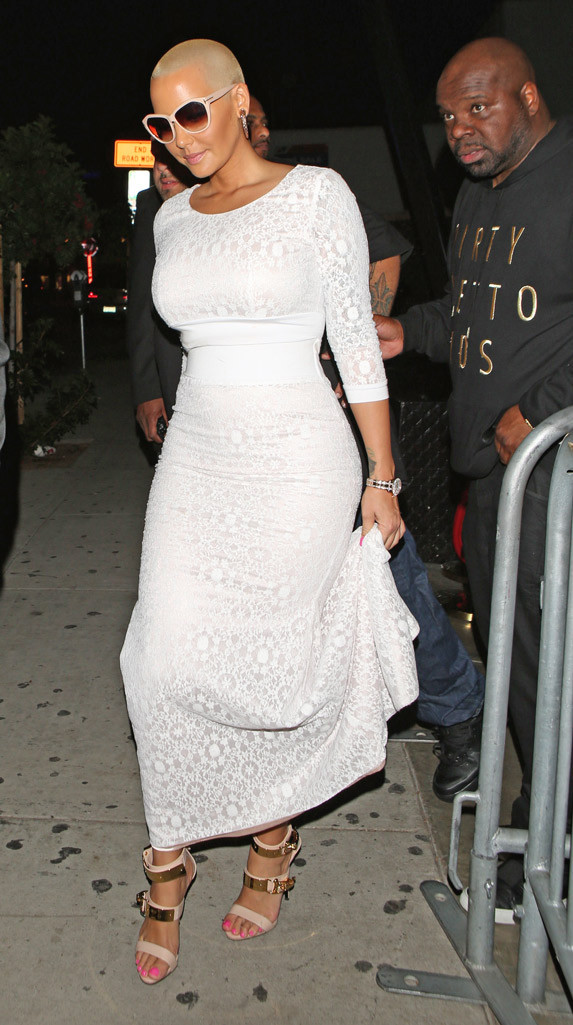 TwisT / Splash News
Going up on a Monday?!
Amber Rose and her BFF Blac Chyna got their week off to an exciting start by visiting the Ace of Diamonds club in Los Angeles.
The gal-pals held an official party at the venue, and were seen showering the dancers with bills all throughout the night.
TMZ is reporting that Wiz Khalifa's ex-wife and Tyga's former leading lady actually spent close to $10,000 on strippers Monday evening—yep, just let that sink in.
Amber was also seen dancing close to her bestie in a two-piece white skirt and crop top which perfectly flaunted her curvaceous figure, while Chyna donned a nude cut-out dress that was equally as revealing.