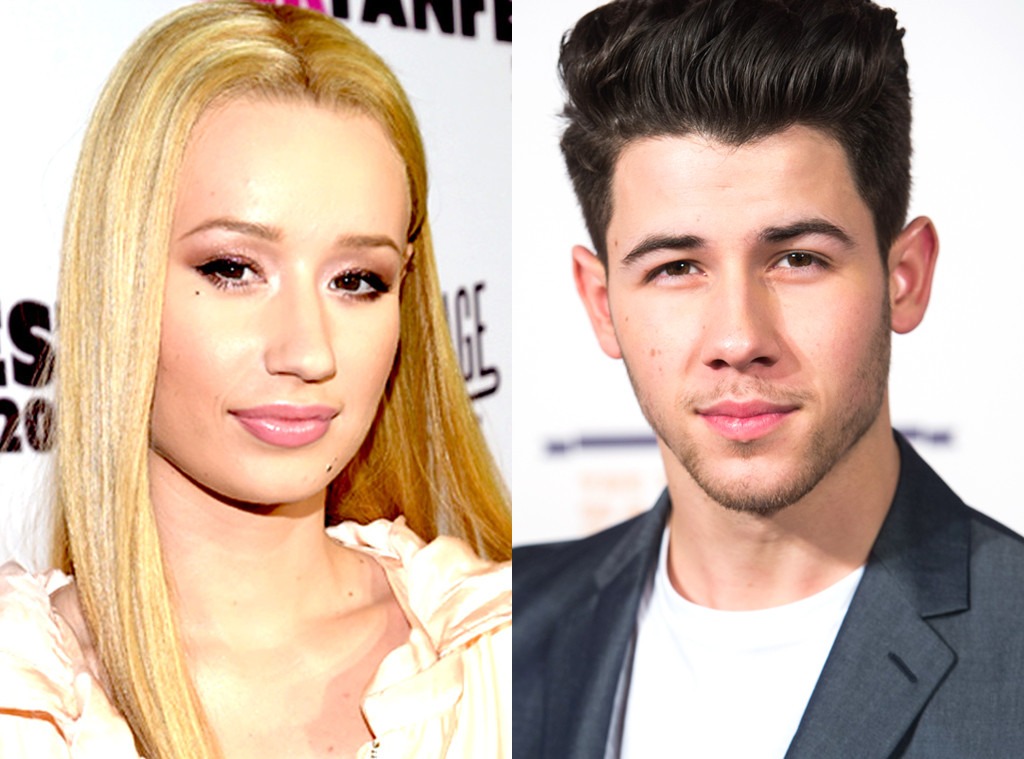 Getty Images
Iggy Azalea's The Great Escape tour has hit yet another snafu.
In addition to being delayed because of "production delays," it has also been confirmed by Nick Jonas himself that he will no longer be participating in the Australian rapper's tour! The Jonas Brothers alum tweeted, "Unfortunately I'm not able to join the rescheduled Great Escape Tour, but you will still get to see me this spring, details coming!"
What does that mean?!
We already know that we'll be seeing him when he hosts Nickelodeon's Kids' Choice Awards March 28, where he will perform as will Iggy, 5 Seconds of Summer and Jennifer Hudson. But could he be making his own tour announcement after his slimy debut?! Whatever it is, we're just happy to be seeing more of the "Jealous" crooner.
John Parra/Getty Images for iHeartMedia
Although rumors and rampant speculation caused many to believe that the "Fancy" rapper's tour had been canceled due to poor ticket sales, Def Jam Recordings clarified the situation in a statement released to E! News saying the tour hadn't been cancelled, just rescheduled "due to tour production delays," adding that "to accommodate for creative team availability and tour productions, it was determined that the tour will not be ready this spring."
"It's important to Iggy that she delivers the show she envisaged to share with her fans and that requires more time in development," the statement continued.
Since taking a break from social media, Iggy's management has been running her pages and posted a tweet regarding the tour's pushed-back date.
"Iggz HQ: The tour getting pushed back only means that it'll be way more amazing than it would've been in April. Good things take time," the tweet read.