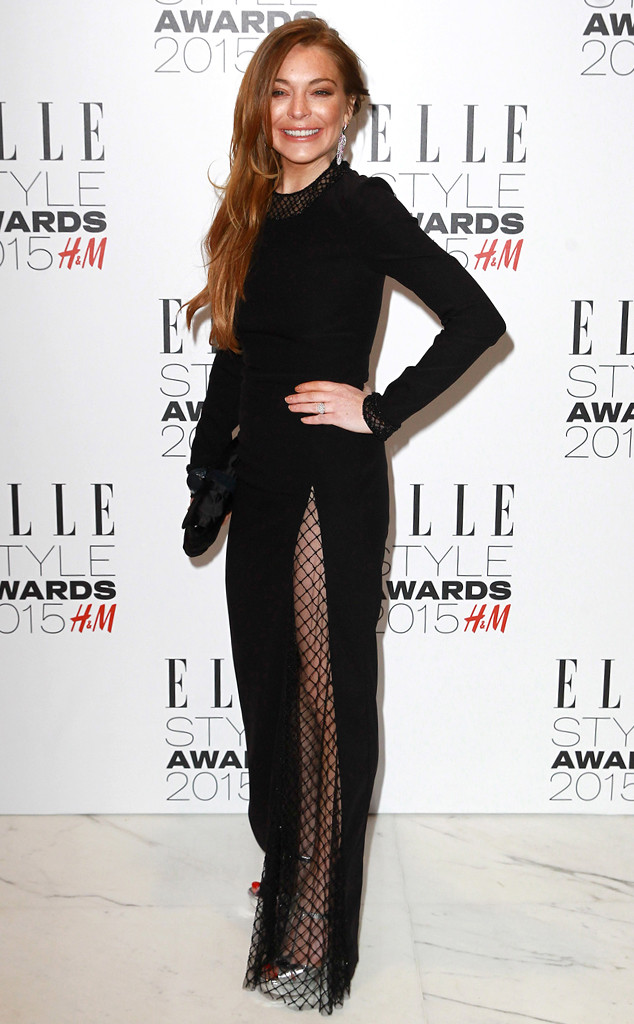 Fred Duval/FilmMagic
A note to all users on social media: Think before you tweet.
Lindsay Lohan has found herself on the receiving end of criticism today after she used the N-word in both a tweet and an Instagram post on Tuesday following the Kanye West concert in Paris.
The 28-year-old actress, who is currently in the City of Light for Paris Fashion Week, attended the rapper's show last night and uploaded an image of the crowd to the photo-sharing site, including the racial slur in her caption.
Lohan immediately received backlash for her post and she quickly deleted the corresponding tweet, editing the Instagram caption to read, "#kanye&kimAllday fun show #PFW#goodpeople=goodlife all from good moms!!!!!! @dinalohan @krisjenner."