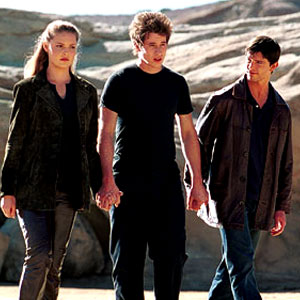 WB
Now that it's been announced that V is coming back to join other recently revived sci-fi franchises such as Battlestar Galactica, Dr. Who and the upcoming J.J. Abrams' Star Trek reboot, the logical question is: What long-lamented sci-fi show ought to be next?
Should the kids from Roswell (at left) be brought back, or something else?
Take the poll, or offer your own candidates in the comments.
The Sci-Fi Series Resurrection Poll