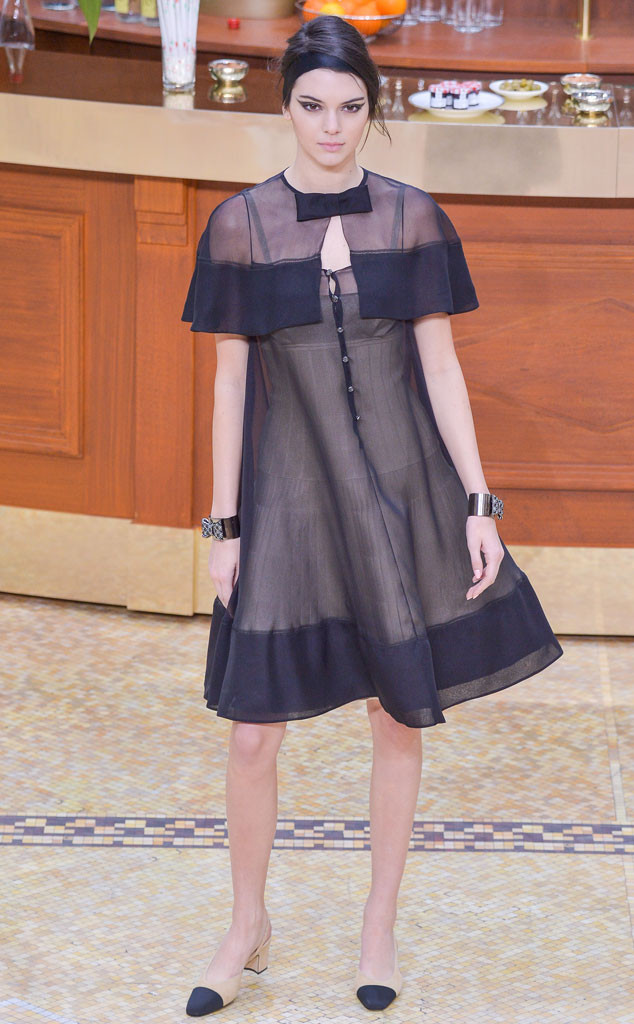 Victor Boyko/Getty Images
There was one bright blond head of hair noticeably missing from the front row.
Kris Jenner, Anna Wintour, Poppy Delevingne and Florence Welch from Florence + the Machine were all part of the crowd admiring the new Chanel collection on Tuesday, which was partly modeled by Kendall Jenner and Cara Delevingne.
However, Kim Kardashian (and her platinum 'do) was surprisingly MIA from her younger sister's show during Paris Fashion Week earlier today. So what gives?!
Unfortunately, the E! star's rep tells us that the 34-year-old had a business meeting that conflicted with the show, so she couldn't make it. Bummer!