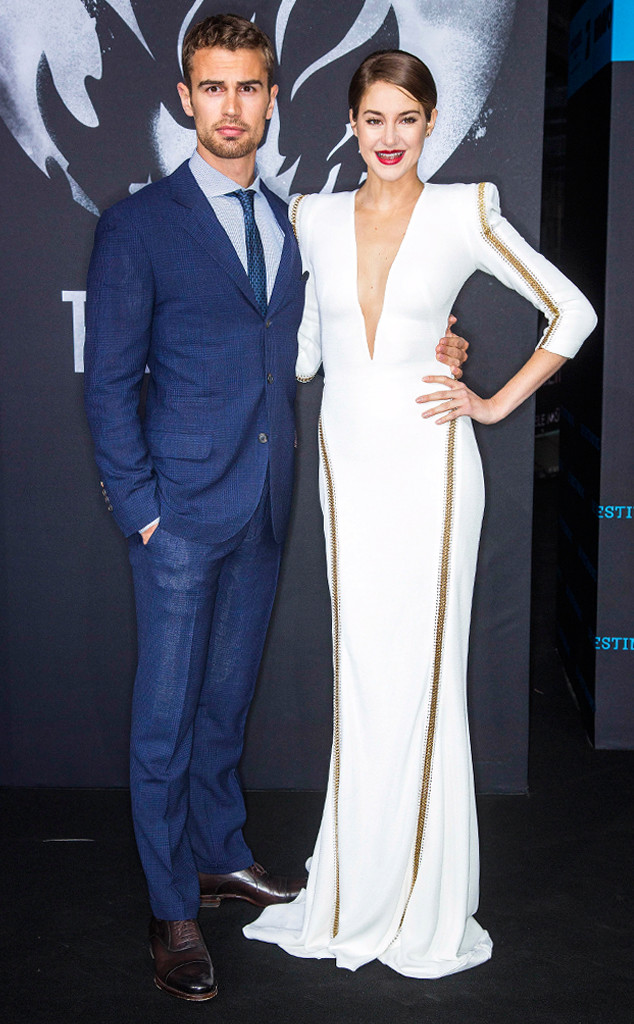 Jochen Zick/startraksphoto.com
Rest easy, Divergent fans! Theo James' butt is protected from harm's way.
While promoting their upcoming flick Insurgent on Good Morning Britain today, James and co-star Shailene Woodley talked about doing their own dangerous stunts for the films.
"I do as many as insurance will allow; there comes a line that they draw," the 23-year-old actress explained, adding that she had no serious injuries while filming Insurgent. "This movie seemed to be pretty clear when it came to bruises and injuries."
That's when her hunky co-star chimed in with, "My rump is insured."