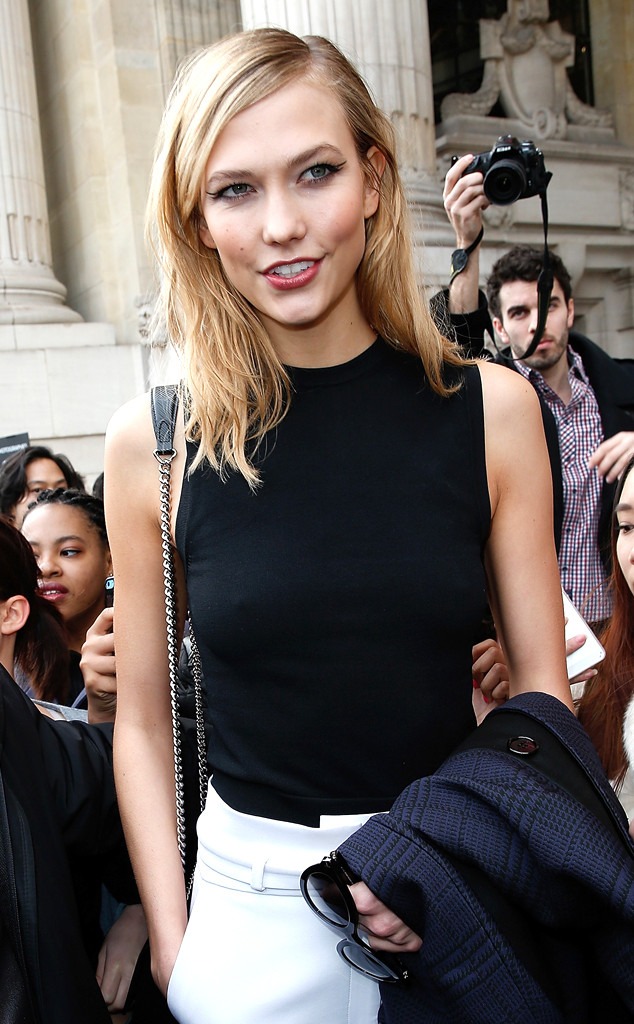 Pierre Suu/Getty Images
Karlie Kloss, get ready to give your best Blue Steel.
To add to the life imitating art moment at Paris Fashion Week today, we now have art imitating life in the form of Karlie making her movie debut in Zoolander 2, a sequel which was announced with much ado on the runway at Valentino this morning. An insider reveals that the supermodel (who's clearly "so hot right now") is definitely on board for the film (It Girl model Gigi Hadid was offer a role but apparently turned it down).
The source reveals that other models on the short list to appear in the flick include Naomi Campbell, Cara Delevingne, Jourdan Dunn and Alessandra Ambrosio. The film is currently in production and set to hit theaters in February 2016.
Pascal Le Segretain/Getty Images For Paramount Pictures
The second Zoolander film was announced in, well, the best way ever at Valentino's presentation in Paris, with actors Ben Stiller and Owen Wilson (in character as Derek Zoolander and Hansel McDonald, natch) strutting down the catwalk to cheers from a surprised crowd. (Stiller, in typical Zoolander fashion, stole Vine star Jerome Jarre's cellphone for a selfie session during his stomp.)
While the runway walks may have been a character play, the fashion was all real: Stiller modeled a custom brocade suit replete with hand-embroidered overcoat. Wilson, meanwhile, donned a silk pajama suit with a cashmere overcoat and sneakers.
The boys even posed with Vogue editrix with Anna Wintour before the show in a snap that was posted to Vogue's Instagram (and yep, they even got a smile out of Anna).
After their Valentino debut, the guys headed to the Eiffel Tower for an impromptu (and super silly) photo shoot with models Jessica Lillemon and Ju Xiaowen.
While it certainly took a while (Zoolander 2 will be released 15 years after its predecessor), the sequel will be something worth waiting for: The film reportedly follows Derek Zoolander's process of self-reinvention (Jennifer Aniston's beau Justin Theroux wrote the script and Stiller is directing).
Pascal Le Segretain/Getty Images
We seriously can't wait for the flick to hit theaters, if only for more of the runway magic we saw in Paris earlier (like, really guys, way to shake things up in the best way possible).
And, oh yeah, you better believe there's an amazing onscreen walk-off to be had.
Requests for comment from Paramount Pictures have not yet been returned.