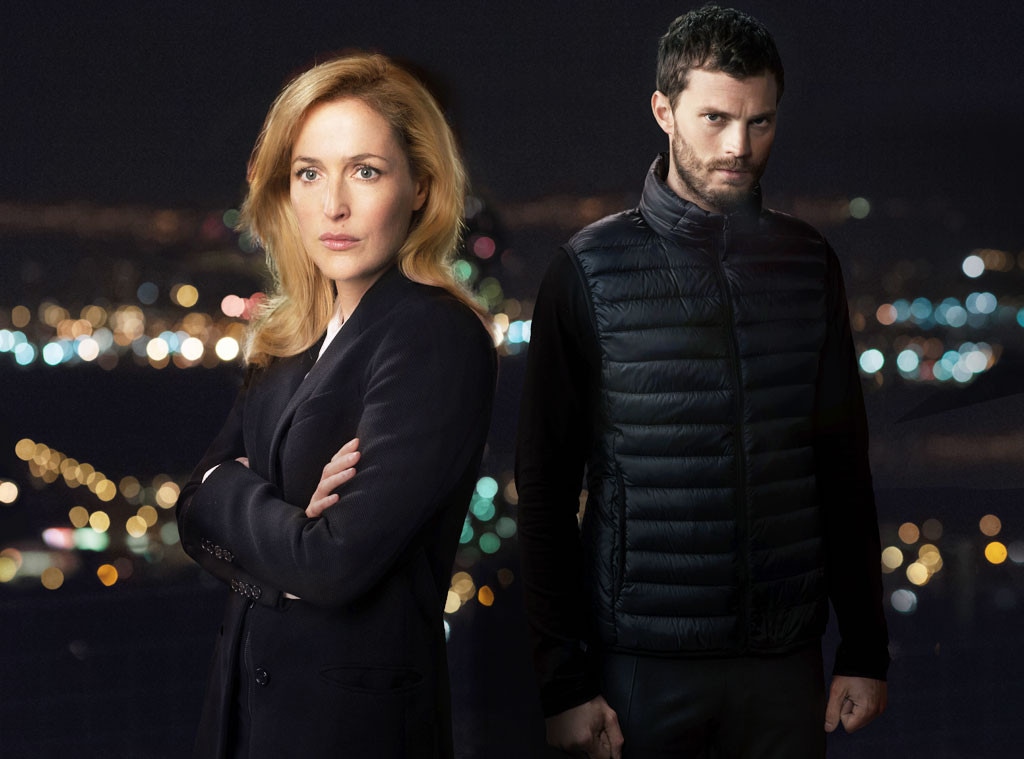 Netflix
Jamie Dornan and Gillian Anderson are returning to steam up your screens with a third and seemingly final season of The Fall. BBC Two announced the duo's return and teased the upcoming season with a spoilery promo below.
Warning, don't watch if you haven't finished season two.
Netflix is home to The Fall in the United States. Request for comment about its availability on the streaming giant was not immediately returned. Prior to the season two premiere, Anderson, who legions of fans know as Dana Scully on The X-Files, told E! News she was ready to come back for another go as Stella Gibson.
 "I think we can definitely do one, maybe even two more. I mean, I'm up for however long it takes to feel like we've seen everything we need to see," Anderson told us. "I feel like there's a lot more there, there's a lot more story to be told. There are so many different directions that we can go with it after this, as you'll see how it ends."
The second season ended with serial killer Paul Spector (Dornan) in Gibson's custody. He lead them to where he had disposed of a kidnap victim and while there he—and another detective—were shot by the husband of a woman who suspected Spector slept with his wife.
"The story is far from over," Ben Stephenson the BBC's controller of drama commissioning, said in a statement. "Allan has known the end game from the beginning—the cat and mouse game between Gillian and Jamie has one last act to play out. Who will win?"
Creator Allan Cubitt said he designed the cliffhanger finale on purpose.
 "The cliffhanger ending of season two was conceived in the hope of further exploring the characters and the themes that are at the heart of The Fall," he said. "We're grateful to be given this opportunity by the BBC."
The Fall seasons one and two are on Netflix.