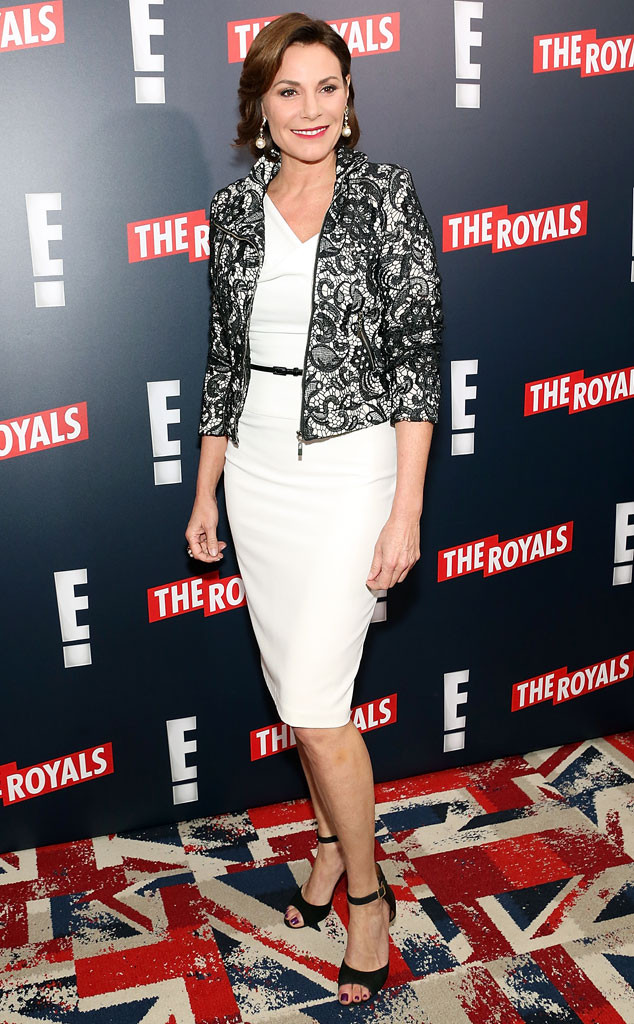 Monica Schipper/FilmMagic
Luann de Lesseps is having a Real Housewives renaissance. The countess was just a "friend" on The Real Housewives of New York City last season and had one of her best years ever. This year she's back fulltime and having just the best time.
"I really feel like I'm in the driver's seat," she told us at The Royals premiere. "I'm enjoying myself. I must say, I've had the most fun this season that I've ever had. It's nice to have Bethenny back; we reminisced a lot about the past…I feel like it's like the good old days of the Housewives."
With Bethenny Frankel returning to the fold, LuAnn said there's drama, but maybe not old drama. "I can't give away those secrets, but it's a great season."