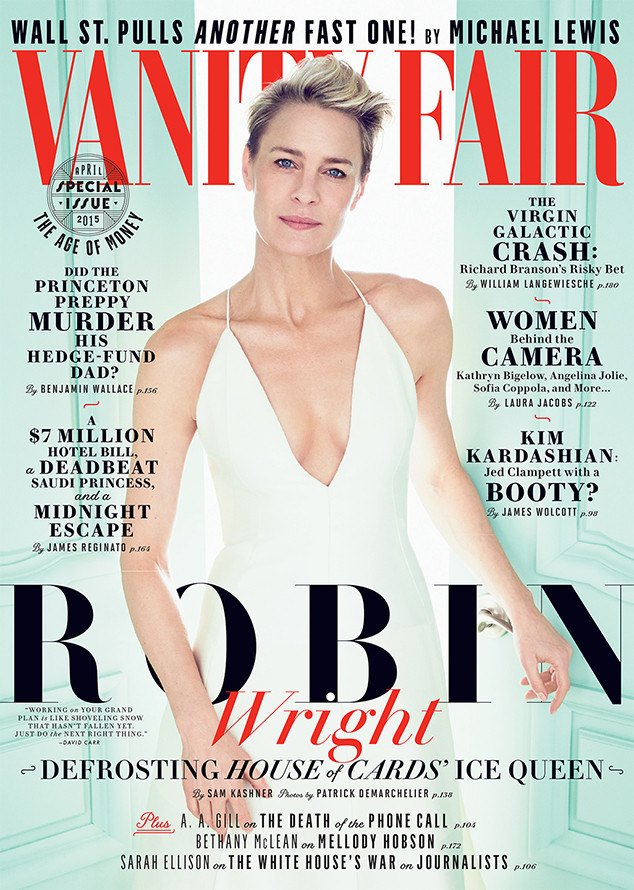 Patrick Demarchelier exclusively for Vanity Fair
Robin Wright is having a moment.
The Golden Globe-winning House of Cards actress graces Vanity Fair's April cover, and in the magazine's profile, she speaks candidly about her ex-husband Sean Penn and her on-again fiancé, actor Ben Foster.
Wright met Penn on the set of the 1990 movie State of Grace, and they got married in 1996. It was the second marriage for both, as Wright was briefly married to the late actor Dane Witherspoon in 1986 and Penn was briefly married to Madonna in 1985. "I was pregnant and ostensibly married at 24," she recalls. After getting married, Wright added Penn's surname and raised their children, Dylan Penn, now 23, and Hopper Jack Penn, now 21. "I [changed my name] really for my children because we'd had kids before we married, and I thought that we should all have the same name," she says. "That's traditional."