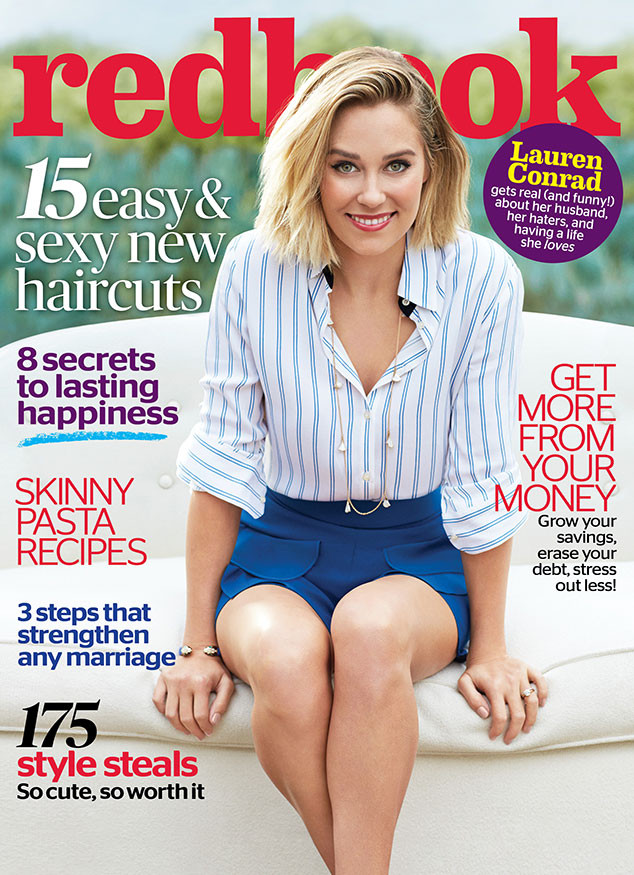 Matt Jones
Lauren Conrad may be designing bridesmaids dresses and turning into an all-around domestic goddess—but she was not bit by the wedding bug at a young age!
"I was never a person who was obsessed with the idea of marriage," the former star of The Hills turned author, designer and lifestyle maven says in the April issue of Redbook, featuring Conrad on the cover.
"I mean, I love weddings," she added, per an exclusive sneak peek at her interview obtained by E! News. "But [my husband] is the first person I ever thought I could marry."
Two and a half years after meeting on Valentine's Day, Conrad swapped vows with lawyer and musician William Tell on Sept. 13, 2014, in a picture-perfect ceremony held on the California coast. And who dressed the bridal party? Conrad's own Paper Crowns Bridesmaids collection, of course. (So you're forgiven for thinking that LC may have been a little "obsessed.")