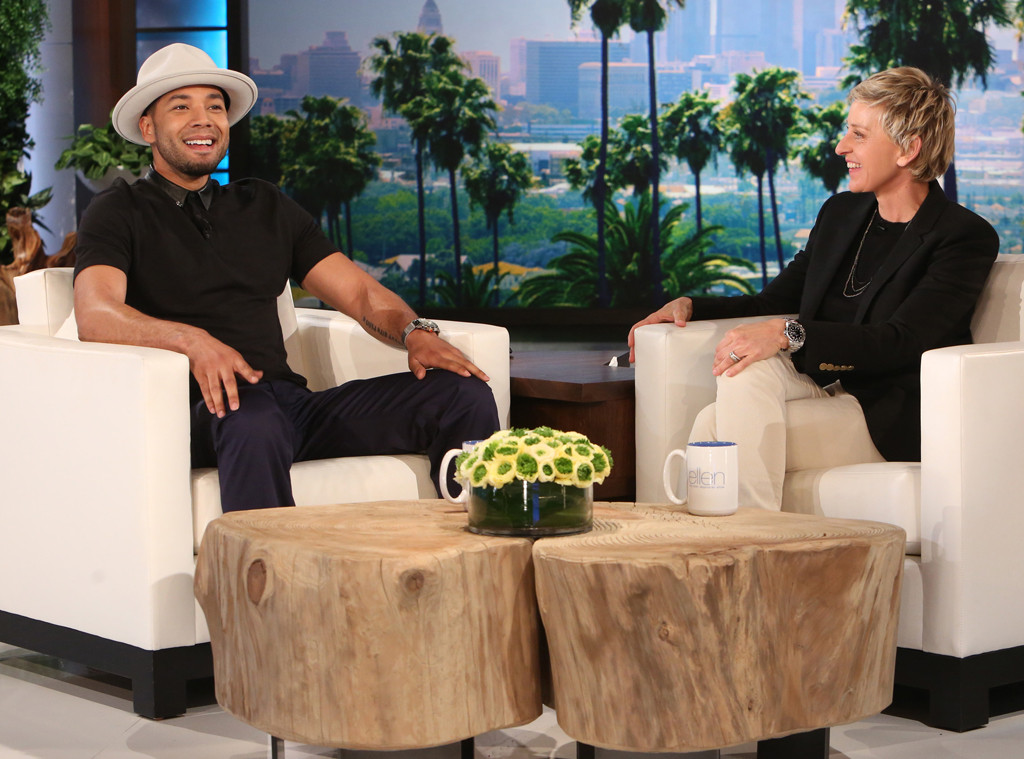 Michael Rozman/Warner Bros.
During a guest appearance on The Ellen DeGeneres Show, Empire star Jussie Smollett came out publically as a gay man.
The 31-year-old actor chose not to speak about his personal life during the main interview for the daytime talk show, but asked Ellen DeGeneres to film a special sit-down chat with him backstage shortly afterwards.
Smollett then spoke openly about his sexuality during the interview, saying, "It was really important to me to make sure that it got across that there is no closet."
"There's never been a closet that I've been in. I don't own a closet, I got a dressed, but I don't have a closet…I have a home and that is my responsibility to protect that home."
"My mama knows, my mama likes me a lot. And yes, I take her to The Sound of Music sing-along every single year. So, any questions? But you know, honestly, we're humans and we love and we do all that good stuff. So I'm honored for this opportunity and I'm honored to be here with you."
(E! and NBC are both part of the same NBCUniversal family.)