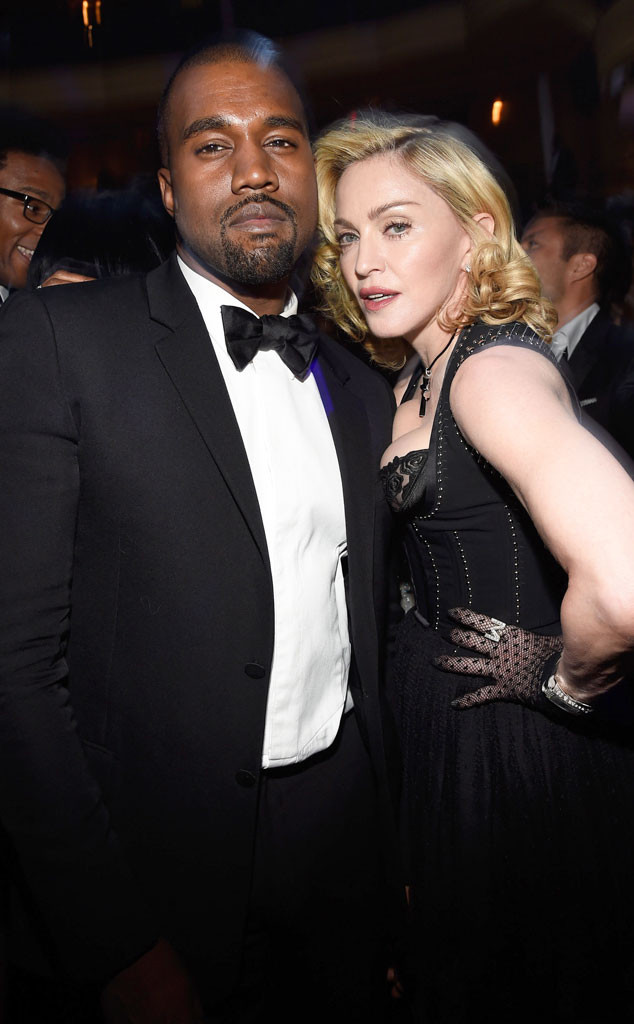 Kevin Mazur/Child2014/WireImage
It isn't exactly a secret to know that Kanye West has his share of admirers and critics.
After all, the outspoken rapper has been known to say some pretty harsh comments to a few famous musicians. Yes, we're thinking about Taylor Swift and Beck.
But if you ask the one and only Madonna, the man behind "Stronger" and "Gold Digger" deserves plenty of praise for his work both on and off the stage.
"Kanye is the new Madonna," she told the New York Daily News while promoting her new album Rebel Heart. "Kanye is the black Madonna."
She continued, "We know, and recognize, that we have that in common. We're comrades in the envelope-pushing genre."