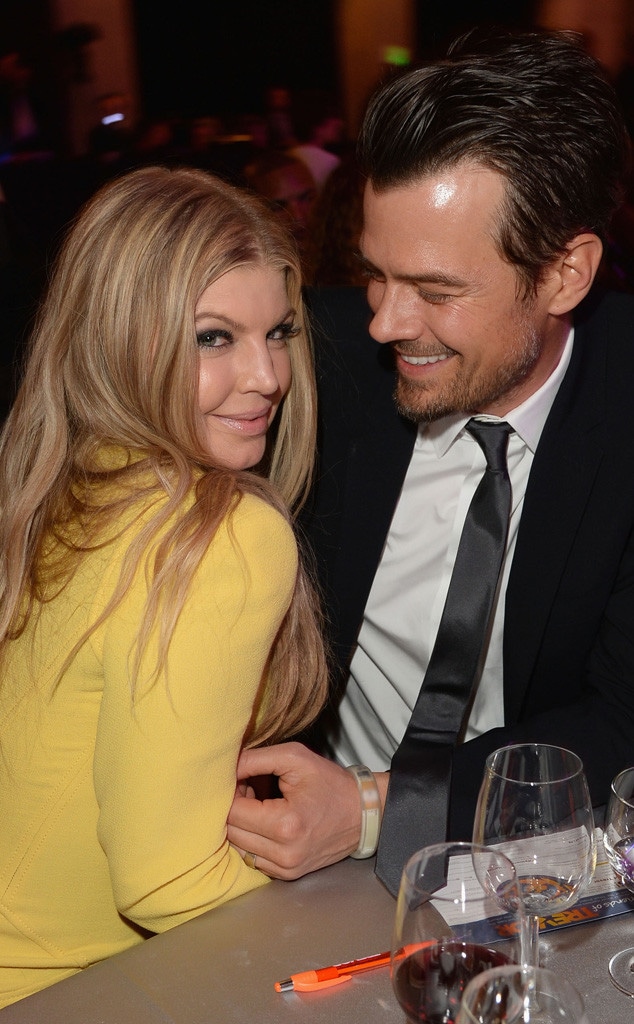 Jason Merritt/Getty Images for Trevor Project
They may be one of Hollywood's hottest couples.
But for Fergie and Josh Duhamel, life as husband and wife doesn't have to be flashy and extravagant every single day. In fact, the twosome is not afraid to enjoy time together over some tasty fast food.
"Yes, we do still go to Taco Bell," Duhamel confessed in a Reddit AMA Friday night while promoting his new series Battle Creek. "We're very glamorous."
And very relatable to say the least.  While both have found success in their respective industries—Fergie in music and Duhamel in acting—the proud dad to Axl admits he's still the same guy before all this attention came around.
"I don't really take fame that seriously, to be honest. I don't feel it's that real," he shared. "There are some great benefits to it, but at the end of the day, I'm truly no different than I was when I got into this business."
In fact, the fancy parties and fabulous perks that sometimes come with being a celebrity are definitely not important to Duhamel. Instead, it's all about that handsome boy of his.
"What surprised me the most about being a father...I would say just the fact that—how quickly they actually develop, and become walking, talking little human beings that are suddenly living with you until they're at least 18!" he shared. "Where do I see myself in 10 years? Coaching baseball...and hopefully making great movies or great TV. Happily married, coaching baseball, and making great movies or TV."
And wherever life takes Duhamel, he hopes to be enjoying it with his wife by his side. 
When asked what song he can't help but listen to again and again, the 42-year-old gave the best tease. "My favorite song by hers is one that I think she's about to release," he said. "She's keeping it very secret, even from me! I think it's going to be her best one yet."
But what about "Big Girl's Don't Cry" or "Fergalicious?" He's not going to reveal that just yet. There is one song, however, that always gets him singing in the car.
"Uh... I would say...'Here I Go Again' by Whitesnake," he confessed. "But I like all kinds of music." And by that, he totally means anything from his wife and the Black Eyed Peas, right Josh?