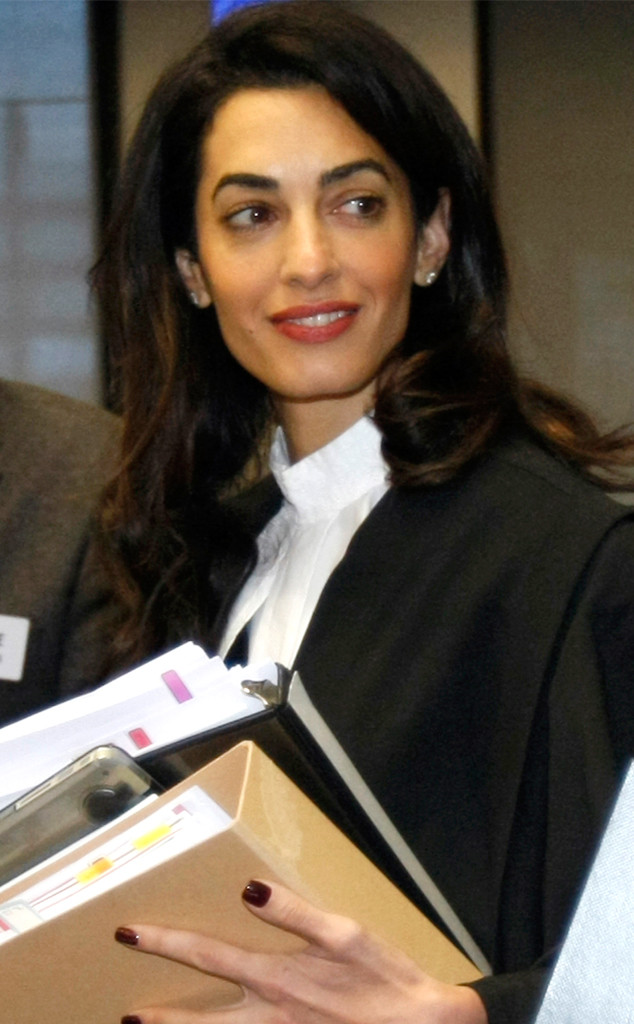 AP Photo/Christian Lutz
Students at Columbia Law School may soon be seeing some pesky paps lingering around campus.
Amal Clooney will teach a course on human rights at the NYC-based graduate school this spring, E! News confirms. The British barrister, who specializes in international law and human rights, will serve as a senior fellow with the school's Human Rights Institute and will speak about human rights litigation strategies to students.
"It is an honor to be invited as a visiting professor at Columbia Law School alongside such a distinguished faculty and talented student pool," the 37-year-old wife of George Clooney said in a statement. "I look forward to getting to know the next generation of human rights advocates studying here."
The announcement of Amal's position as a visiting professor comes on the heels of the news that George and Amal, who wed in September 2014, have temporarily moved to NYC while the actor film's his latest movie, Money Monster.