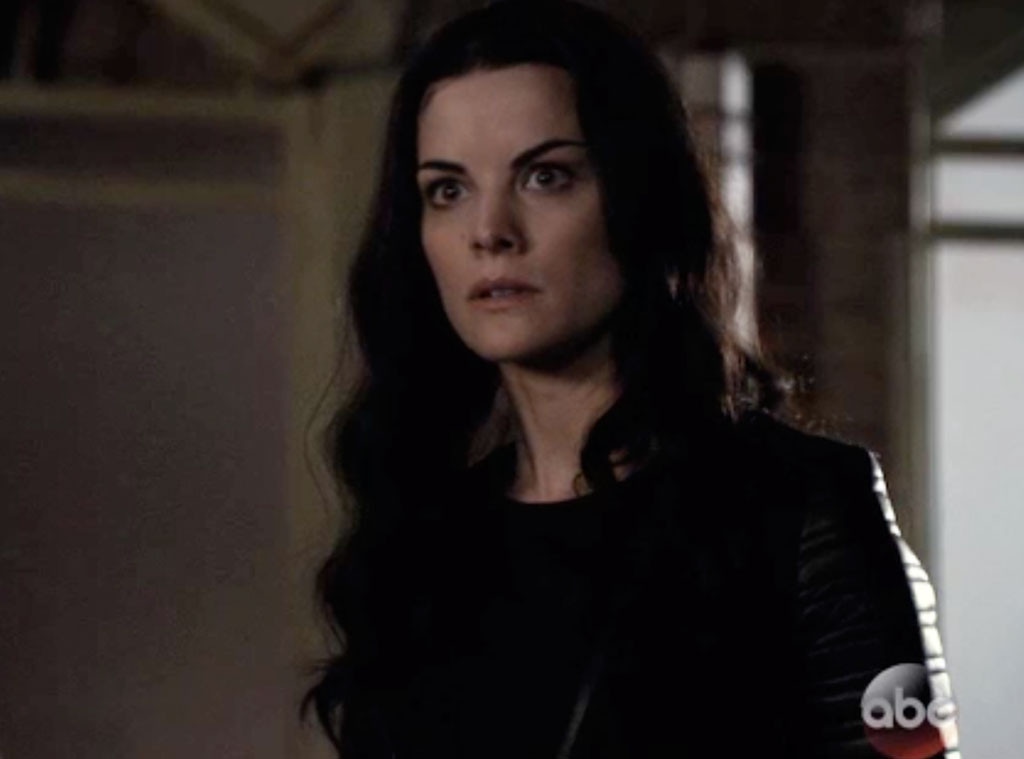 ABC
Who's ready for some Thor action on Marvel's Agents of S.H.I.E.L.D.?!
In tomorrow's episode, "Who You Really Are," fierce Thor warrior Lady Sif (Jaimie Alexander) makes her grand return to the ABC comic book series...but she's going to be a bit different when she reunites with the S.H.I.E.L.D. team this time around. In fact, she might not even remember her own identity!
After Lady Sif fights a "mysterious warrior," she ends up losing her memory. Coulson (Clark Gregg) and his team come to the aid of the confused Asgardian warrior, but her presence will have a much bigger impact than everyone first realizes.
And we've got your exclusive first look at the reason why!
Turns out, Lady Sif knows exactly what happens when someone uses the Diviner to go through Terrigenesis, aka what happened to Skye (Chloe Bennet) and Raina (Ruth Negga) down in the alien temple that transformed them into Inhumans. But while the team thinks that only Raina was changed, Lady Sif scares Skye with her talk of "Kree slave warriors" and "putting down" Raina, thus causing Skye's anxiety-triggered earthquake powers to emerge...in front of the whole team!
Uh-oh...is her Inhuman secret out? How will the team react knowing that Skye has transformed just like Raina?
Press play on the video above now to watch our exclusive first look at Lady Sif's arrival and what it means for Skye and the rest of the team.
Marvel's Agents of S.H.I.E.L.D. airs Tuesdays at 9 p.m. on ABC.