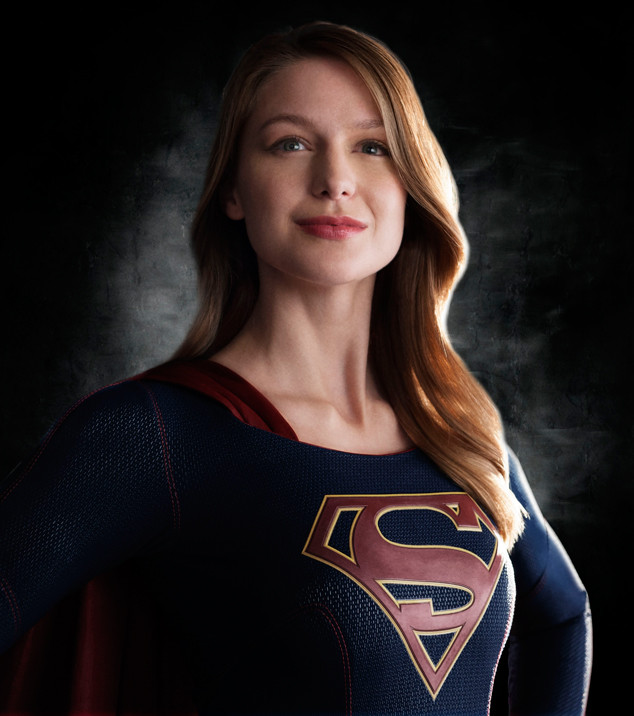 Bonnie Osborne/WB
You don't need to look up into the sky to see TV's Supergirl, we've got your first look right here. Glee's Melissa Beniost is in her full super glory as Supergirl in the CBS series of the same name.
The Supergirl costume hails from Oscar winner Colleen Atwood, the woman responsible for the superhero duds on The Flash and Arrow. "In designing Supergirl, I wanted to embrace the past, but more importantly, thrust her into the street-style action hero of today," Atwood said in a statement.
Tights and a skirt!
Production begins on the pilot from Greg Berlanti, Ali Adler, Andrew Kreisberg and Sarah Schechter this week. Glen Winter is directing.