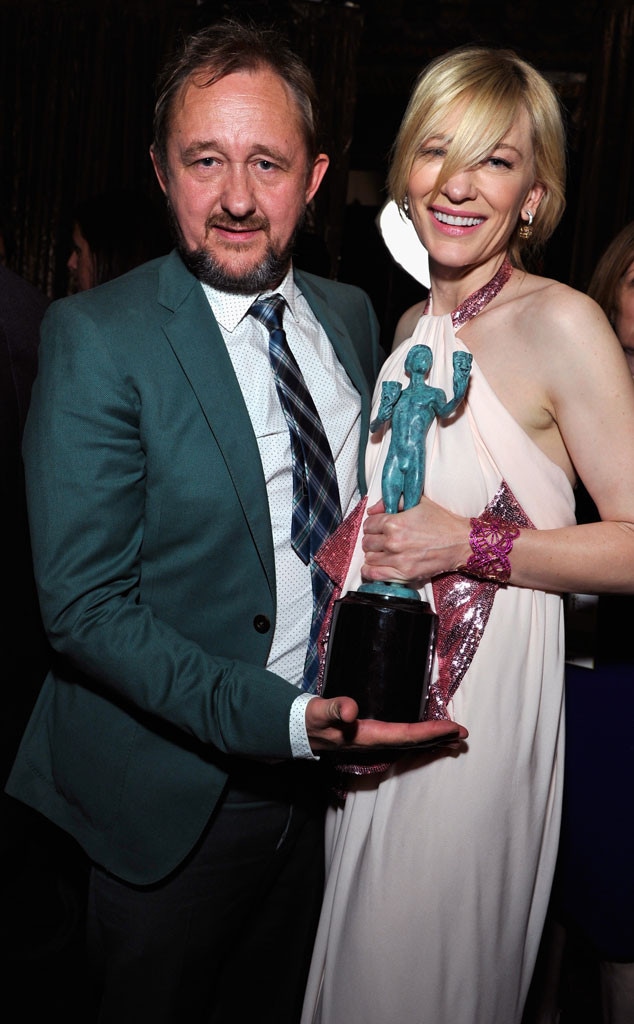 John Sciulli/WireImage
Cate Blanchett's family just got a little larger!
She and her husband, Andrew Upton, have adopted a girl, E! News confirms. A rep for Blanchett tells E! News, "The Upton family [Cate Blanchett and Andrew Upton] have adopted a baby girl. No further details will be provided."
She and Upton were married on Dec. 29, 1997, and have three children together: Roman Robert Upton, Ignatius Martin Upton and Dashiell John Upton. 
According to Australia's Women's Weekly, their adopted daughter's name is Vivienne. A pal close to the Oscar-winning actress told the publication, "She's really excited and clearly besotted."
Although she leads a fairly private life with her family, Blanchett recently revealed during an appearance on Sunrise that she's excited that her children are actually excited about her upcoming movie, Cinderella.
"My children are completely in the stage where I'm an utter embarrassment," she said. "I don't force them on a Saturday night to sit home and watch mummy's movies, wire coat-hanger in hand, but they'll see this one for sure."
Jemal Countess/Getty Images
We're sure she's so excited to have a little girl enter the mix, as she previously told W magazine that she got a "bit demented" with having three boys running around the house!
"It's true you do get a bit demented [with three boys]," she told the publication, before adding, "The chaos of it is great.
"Everyone says, 'Oh, you must have [been trying] to have a girl,'" she dished before explaining that she doesn't have a preference for sex. "If the next one was a boy, then that's just our lot!"
Congratulations to the happy couple!