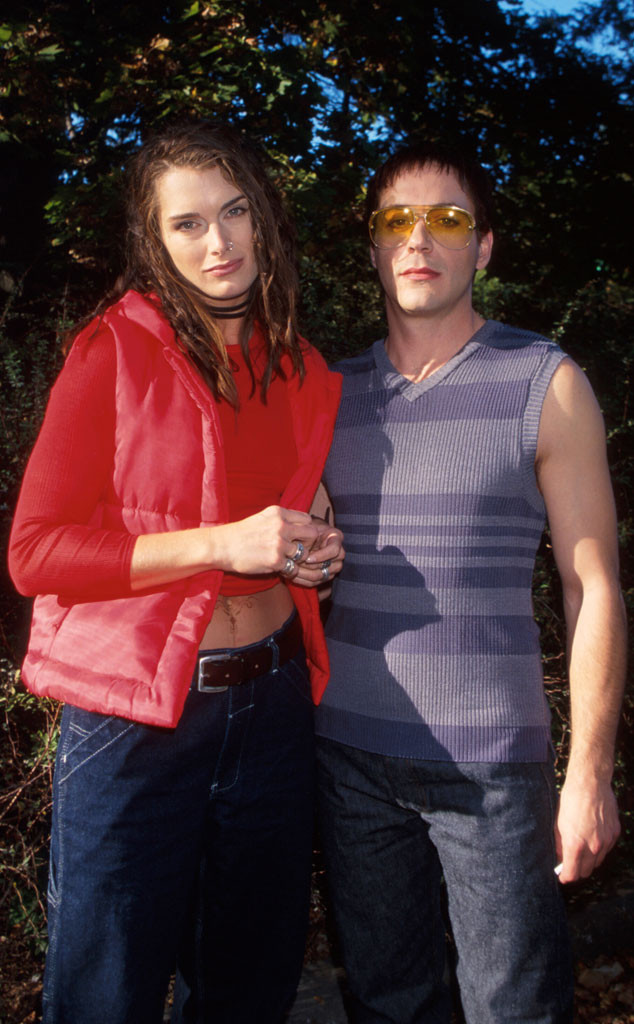 Dave Allocca/DMI/The LIFE Picture Collection/Getty Images
Well played, Iron Man.
Robert Downey Jr. just won Throwback Thursday, thanks to an epic picture of himself and Brooke Shields. In the photo, which was shared on the actor's Twitter page, both sport amazing '90s hair (think Joey and Pacey from Dawson's Creek). The picture was taken on the set of their 1999 drama film Black & White in October 1998.
"From the great hair gel shortage of '93... #TBT," Downey tweeted.
In Black & White, Shields played a freelance documentary filmmaker who works on a film about a rapper, played by Wu-Tang Clan creator Oliver "Power" Grant, his friends and "white high school kids who imitate hip-hop life." Downey played her gay husband.
Other cast members include other Wu-Tang Clan members Raekwon, Ghostface Killah, Masta Killa, Inspectah Deck and Method Man, as well as Ben Stiller, Mike Tyson, Bijou Phillips, Gaby Hoffmann, Claudia Schiffer and Jared Leto, who plays a teacher.
And speaking of amazing hair, the latter star had platinum blond hair in Black & White.