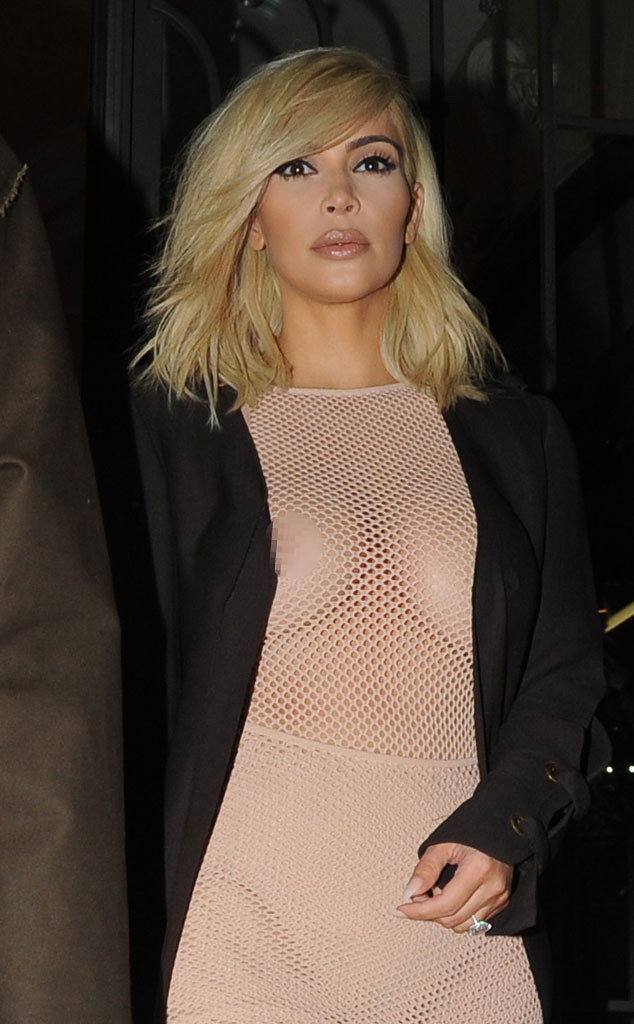 WENN.com
There is so much going on here!
Not only is Kim Kardashian's hair platinum blond now (and also styled differently than earlier today when she debuted the dramatic change), but should you find yourself able to peel your eyes away from her drastic makeover, you'd be greeted with a surprise appearance from her nipples.
Yep, Kim K. is the latest celeb to ditch a bra and put her girls on display in a completely see-through nude (pun intended) mesh dress. The 34-year-old paired the super revealing outfit with a black blazer to kinda keep her bare breasts concealed, but it only took the slightest of moves to completely put them out there.