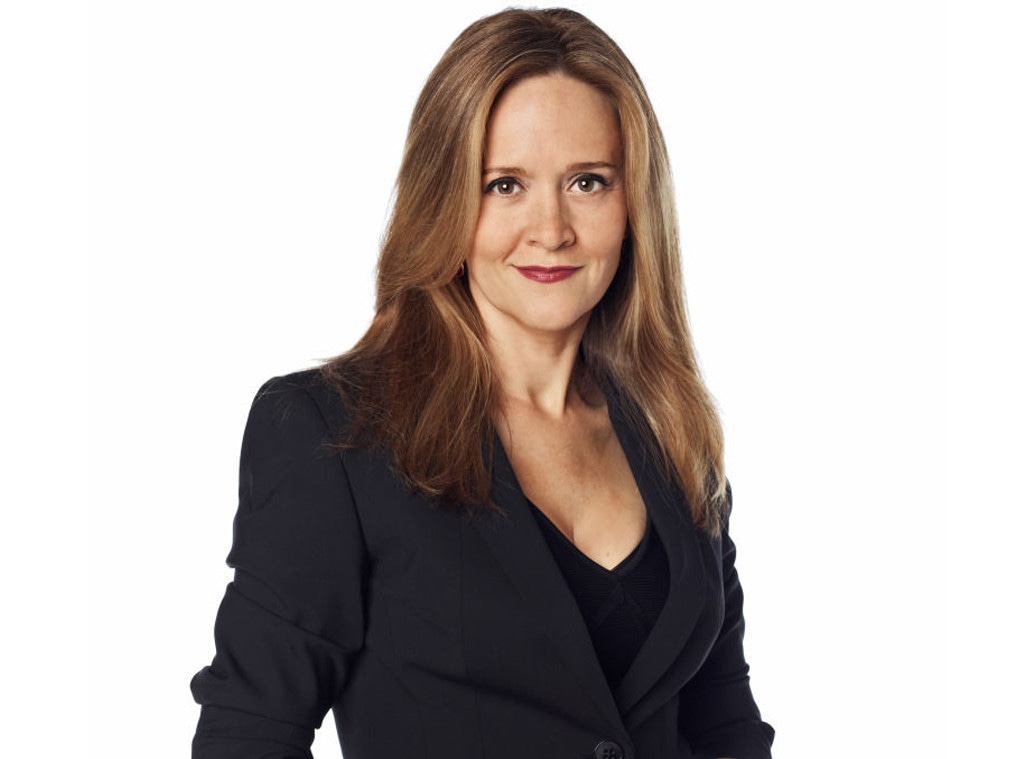 Martin Crook/Comedy Central
It won't be The Daily Show With Samantha Bee because Samantha Bee is leaving The Daily Show. Let that sink in for a minute. So…who is still on The Daily Show?
Bee is leaving the Comedy Central series to produce and host her own show on TBS. A source told E! News Bee will remain part of The Daily Show family while her TBS show is being developed. Bee and husband Jason Jones are also working on a scripted series for the network. Jones announced his Daily Show departure last month.
"For 9 & 1/2 years, I have worked at one of the greatest TV shows of all time. But...It is time for me to go," Jones tweeted. "That said, I am ecstatic to announce that I'm about to make another great show over @tbsveryfunny."
When his exit was announced, Comedy Central said Bee was sticking around. But twist! She's not.
"We're thrilled to have Sam join Jason at TBS and really make this a family affair. We actually have their kids coming in next week to pitch us animation," Brett Weitz, executive vice president of original programming for TBS, said in a statement. "Like her fans around the country, we absolutely adore everything about Sam, from her straight-faced sarcasm and ruthless wit to her uncanny ability to mine comedy gold from just about any awkward situation. After watching Sam's work for years, we knew that her distinctive humor and talent belong at the front of her own show."
All this comes after news that Jon Stewart will step down as host of the program.
Bee's new show is still in the early stages of development, but it's being structured as a platform for the comic to "to apply her smart and satirical point of view to current and relevant issues."
Bee and Jones created the untitled 10-episode scripted TBS comedy that will star Jones and The Following's Natalie Zea. The series is based on their family getaways and it's scheduled to begin production this summer.
Members of The Daily Show news team left standing include Jordan Klepper, Aasif Mandvi, Hasan Minhaj, Jessica Williams, Lewis Black, John Hodgman, Al Madrigal and Kristen Schaal. Relive one of Bee's greatest Daily Show segments above.