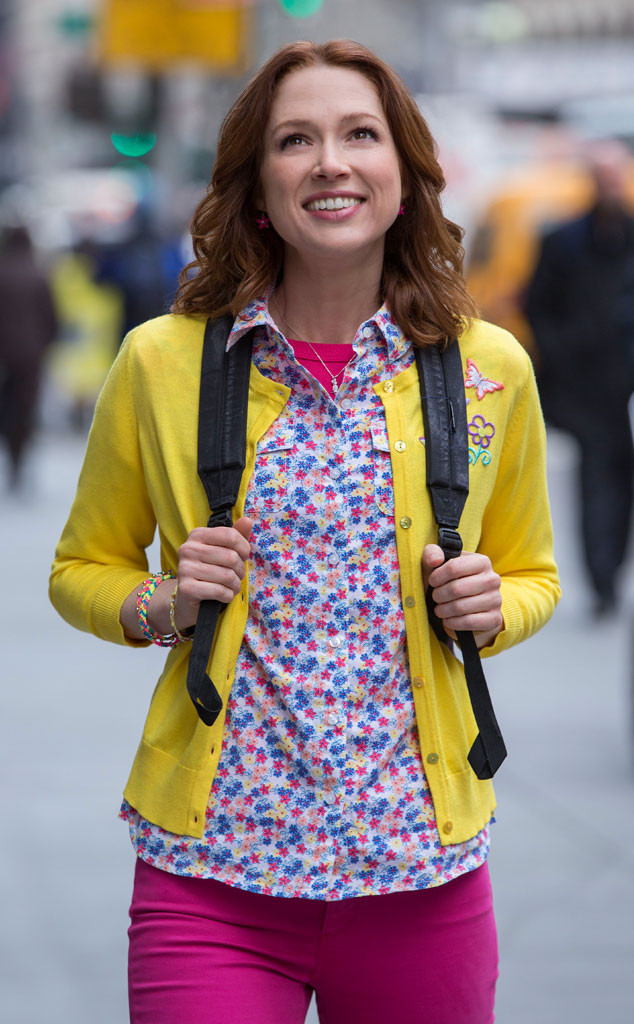 Eric Liebowitz courtesy of Netflix
It's been a long time since a TV show came along and made us legit TINGLE WITH HAPPINESS from head to toe. That show drops at midnight on Netflix, and it is Tina Fey's Unbreakable Kimmy Schmidt.
In case you've been living a hole in the ground, the premise of Kimmy Schmidt is a girl who's been living in a hole in the ground…for 15 years. After being held captive by a cult leader, Kimmy breaks free to start her life over again in New York City.
The setup? Oh, it's insane. And far-fetched, and absurd. The execution? It's everything you could ever want in a show, thanks to the genius perfection (can she please just run for President of Everything, or at least All TV?) of Tina Fey and Robert Carlock, who last gifted the world with 30 Rock. Their smart, zippy humor is back in full effect, and they've brought together another incredible cast, including Ellie Kemper and Jane Krakowski.