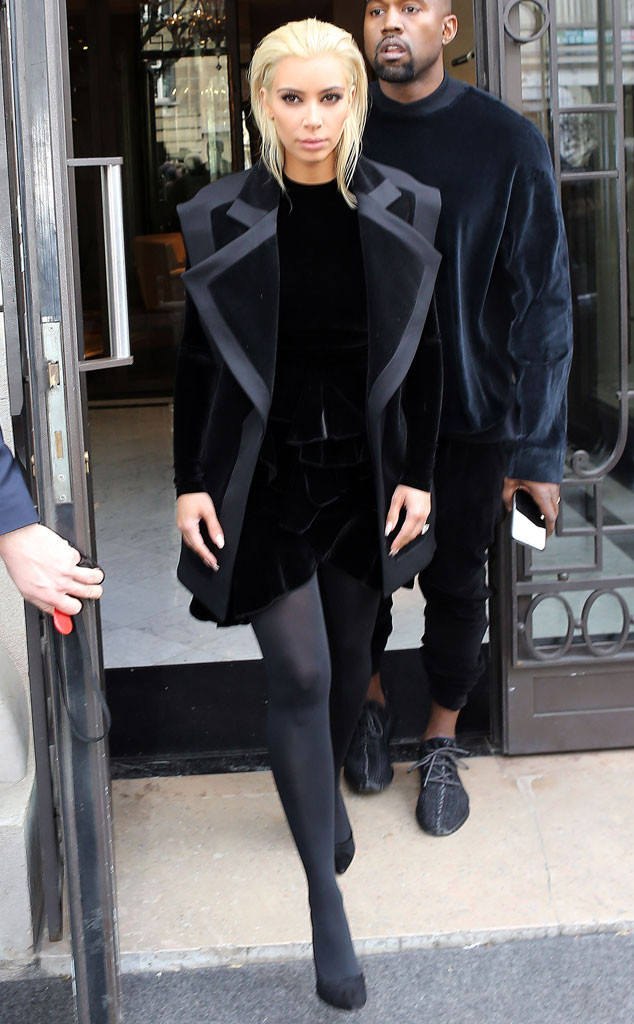 KCS Presse / Splash News
Today is a big day for famous hair. In fact, it's turned into a full-on battle of the celebrity blondes.
For starters, Kim Kardashian stepped out in Paris (for the Balmain fashion show, no less) in a platinum tone that could only have been achieved by black magic. She claims that her black-to-blond transformation was done in a single dye job, but let's be honest, it would take the work of a wizard to make that happen. (Oh, and if you want to give us the phone number of your wizard, Kim, we wouldn't say no).
Never one to sit idly by during a big hair moment, Jared Leto also debuted his own bleach job...at the exact same event. If this isn't an act of fashion war, we don't know what is. Of course, his big change is for his part in Suicide Squad, but those are just extraneous details.