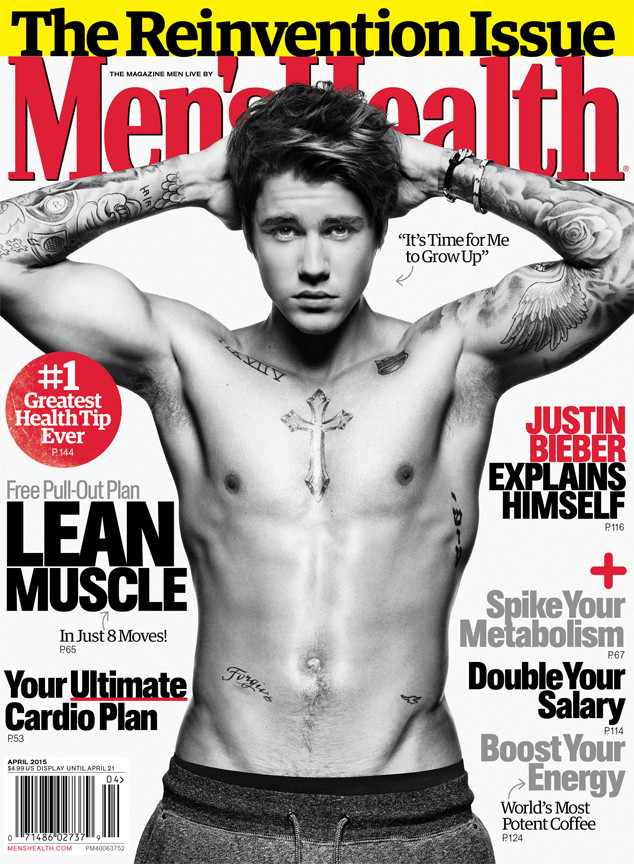 Peter Hapak/Men's Health
First the bulge and now the muscles?!
Justin Bieber appears on the latest issue of Men's Health where he appears shirtless, muscular and definitely more grown up. But some reports argue that the magazine artificially bulked up the singer's muscles, making him look a little more ripped than he actually might be by way of Photoshop.
But Bieber puts down any accusations in his behind-the-scenes video from his photoshoot, saying on-camera, "Being on the cover of Men's Health is really really cool. I love the fact that I got in shape the past two years, and I'm finally getting recognition for it.
He adds, "It's not photoshopped for all you fools out there saying it's photoshopped."
And for all of the naysayers who are still skeptical of Bieber's jacked and toned look, a Men's Health spokesperson brushed off the Photoshop speculation and tells E! News that the Biebs looks "amazing" on the April cover. The magazine also addressed any Photoshop speculation when it tweeted out a picture of the April issue's cover, writing, "Our April issue has @justinbieber—can he reinvent himself? See 10 (unphotoshopped) photos."