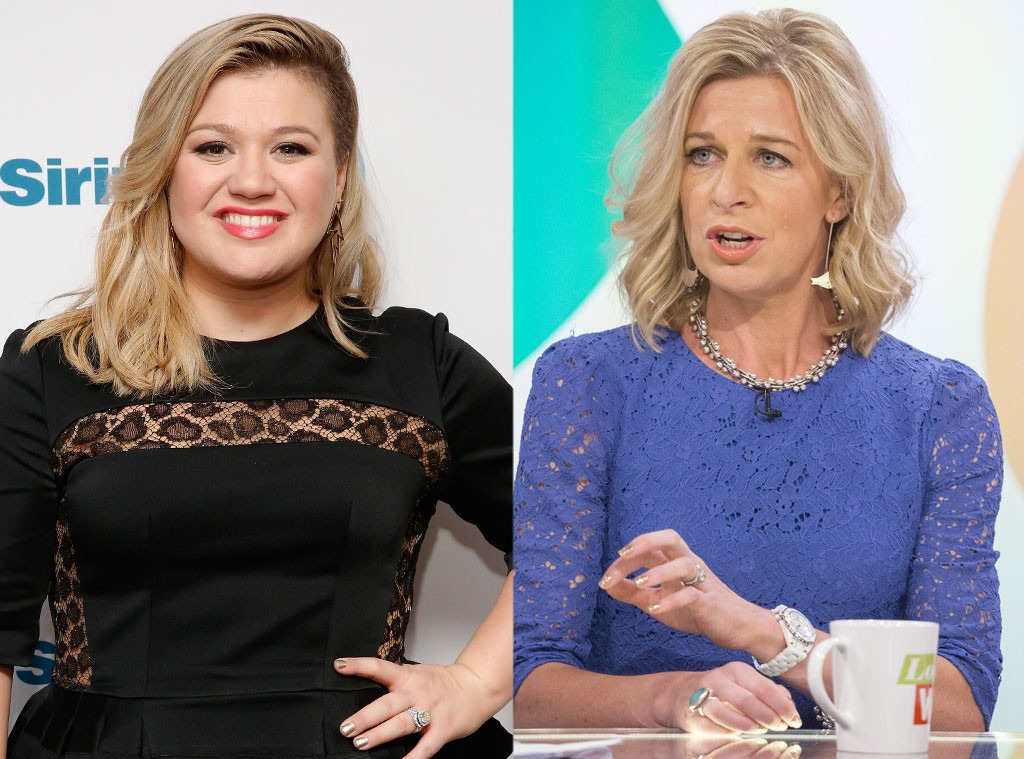 Robin Marchant/Getty Images for SiriusXM; Ken McKay/ITV/Rex/REX USA
What didn't kill her really did make her stronger!
In February, Katie Hopkins—who has been dubbed the "most hated woman in Britain"—began fat-shaming Kelly Clarkson after seeing her on The Graham Norton Show. "Jesus, what happened to Kelly Clarkson? Did she eat all of her backing singers? Happily I have wide-screen. #grahamnorton," Hopkins tweeted. The "Heartbeat Song" singer's fans came to her defense, and on March 3, Hopkins addressed her comments once again. "Look chubsters, Kelly Clarkson had a baby a year ago," the 40-year-old TV personality tweeted. "That is no longer baby weight. That is carrot cake weight. Get over yourselves."
Clarkson, who does not follow Hopkins on Twitter, was unaware of the online bullying.
"She's tweeted something nasty about me?" she asked after Heat magazine mentioned it.
After she was informed of what Hopkins wrote about her, the three-time Grammy winner said, "That's because she doesn't know me. I'm awesome! It doesn't bother me. It's a free world. Say what you will. I've just never cared what people think. It's more if I'm happy and I'm confident and feeling good, that's always been my thing. And more so now, since having a family—I don't seek out any other acceptance."
Team Clarkson!
Sadly, Hopkins is still talking about the "Since U Been Gone" singer's weight. "Kelly Clarkson is now a chunky monkey, if we're putting it kindly," she told ET. "She does look like she's eaten her backup singers. My advice: she needs to get out there with her stroller and do some pushing and get some of that weight off." Hopkins argued that her criticism comes from a good place, and she called out the pop star's fans for not making similar statements about her body. "We give fat really cute names, don't we? We have baby weight, puppy fat, love handles, muffin top, chunky monkey—ultimately these are all nice names for something that's not very nice...You're supporting Kelly Clarkson because everybody likes to have a fat friend, because the great thing about a fat friend is it makes you feel slimmer," Hopkins said.
The vitriol didn't end there.
Hopkins hit below the belt by criticizing Clarkson's 8-month-old daughter, River Rose, saying, "Every fat child has a fat parent. And that's—for me—why Kelly Clarkson is an important example. She needs to allow her daughter to grow up knowing that it's not great to be fat. It's much better to be healthier."
It's also much better to be kind.