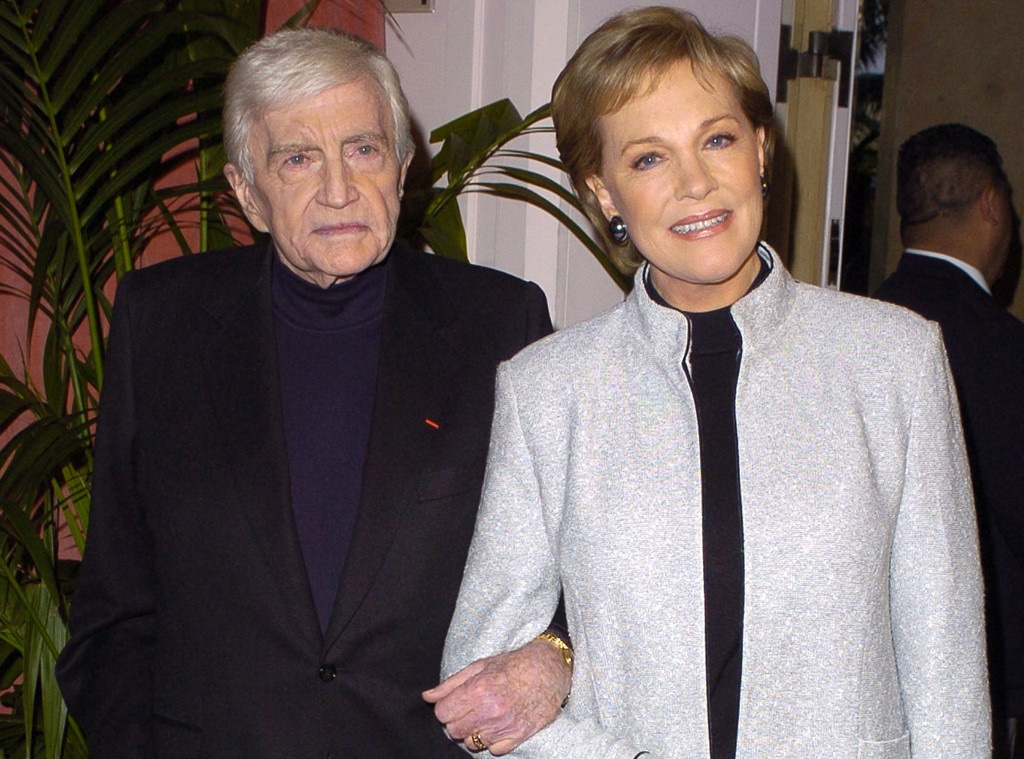 SGranitz/WireImage
Forty years is a long time to stay married, especially in Hollywood years.
That's precisely what Julie Andrews and her late husband, Blake Edwards, were able to do before he passed away in 2010.
The beloved actress stopped by Good Morning Britain earlier today and opened up about her marriage and how she's still coping with the loss of her longtime partner to this very day.
"He sadly passed away about three years ago, but we were married 41 years and it was a love story, it was," she told the show's host Kate Garraway.
"Success in our marriage was to take it one day at a time and so, lo and behold, 41 years later there we still were."
The Sound of Music star continued, "I'm still dealing with [his death], Kate. There are days when it's perfectly wonderful and I am myself and then it's suddenly—sock you in the middle of your gut and you think, 'Ah God, I wish he were here.' But he is in a way, I think one carries that love always."
Andrews revealed that she met Blake while heading to her therapist's office at the same time that he was.
"We met about 10 years before, literally ships that passed in the night at some event but we actually…our cars, I was going one way and he was going the other, he rolled down the window after smiling a couple of times and said, 'Are you going where I just came from?'"
And the rest, as they say, is history.