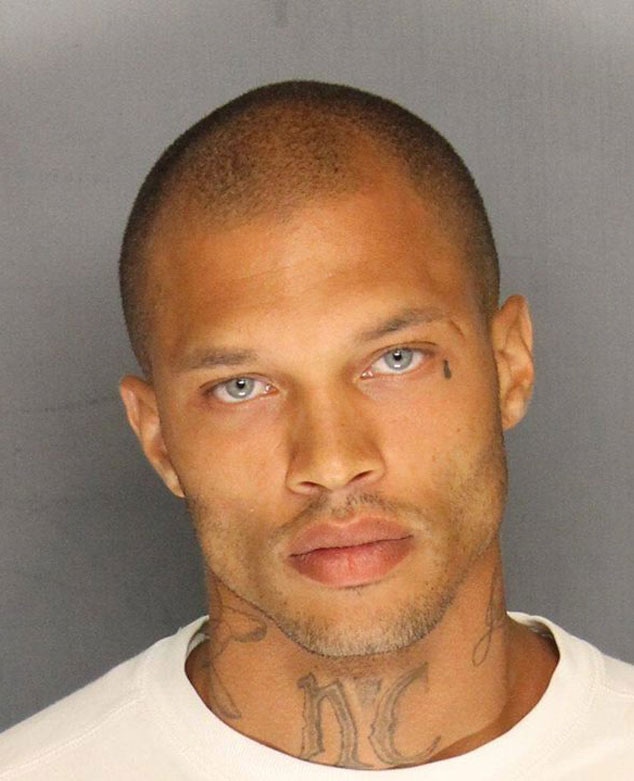 Stockton Police Department
Hot mug shot guy Jeremy Meeks is ready to officially prove his modeling chops (when he gets out of prison, that is)!
The genetically gifted convicted felon, whose mug shot went viral back in June, is now represented by White Cross Management, the modeling and talent company confirms to E! News.
But modeling isn't the only field Meeks is tackling. According to his profile on the White Cross website, he's also an actor. As for his stats, Meeks comes in at 6-foot-1-inch tall and has brown hair and blue eyes. And for all you ladies (and gents) out there wondering, he wears a size 11 shoe.
Elijah Nouvelage/Getty Images
Another interesting thing to note about Meeks' profile on the site is that his modeling headshot is simply a black and white version of his infamous viral mug shot (LOL).
Meeks was arrested in June on felony weapons charges during a sweep in the Weston Ranch area of Stockton, Calif. He was sentenced to 27 months behind bars just a few weeks ago.
One thing's for sure: Meeks definitely has a lot of free time to get his ripped model body into tip-top shape!