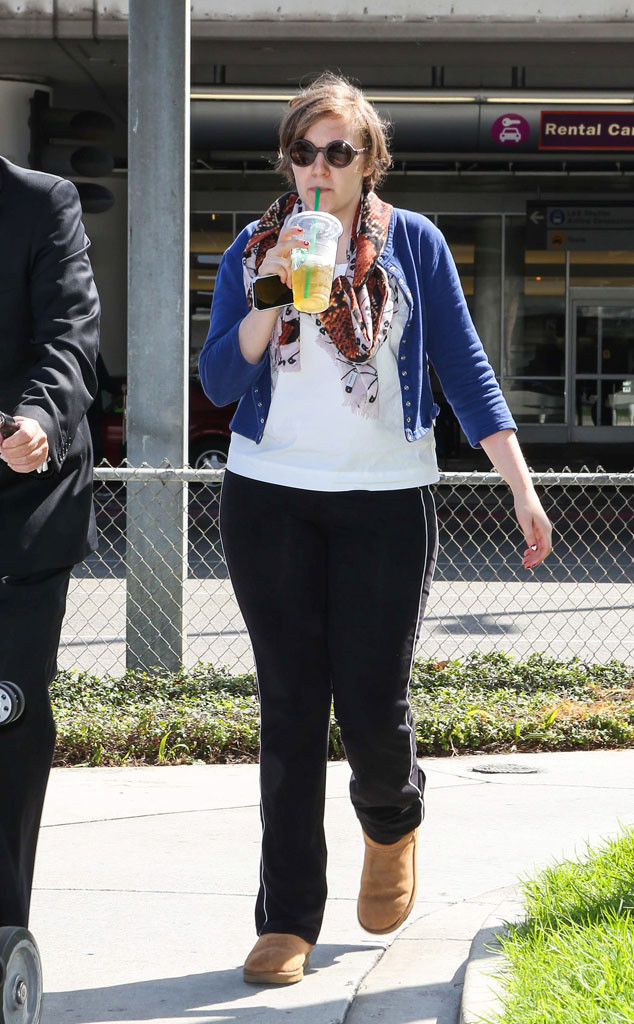 LOBO/AKM-GSI
After what seems like years of L.A.-bashing, Lena Dunham may be trading in her New York hustle-and-bustle for a little bit of that City of Angels lifestyle.
Rumors have been floating around that the Girls creator is about to close on an almost-$3-million-dollar house in Hollywood, which is a major change from her current digs in Brooklyn. The star isn't commenting on why she's making the switch, but it would make sense that she's finding herself in Tinseltown more and more these days. Either that or she found that a New York City without Beyoncé and Jay-Z is not a New York City worth living in.
Regardless, Dunham's legions of fans are no doubt sitting on pins and needles wondering what her soon-to-be L.A. life is going to be like. Well, wonder no more, because we have obtained an exclusive (fake) diary entry of her West Coast day. This never-before-seen (because it exists only in our minds) day-in-the-life provides an insight into Lena's (imaginary) newly-enlightened psyche.