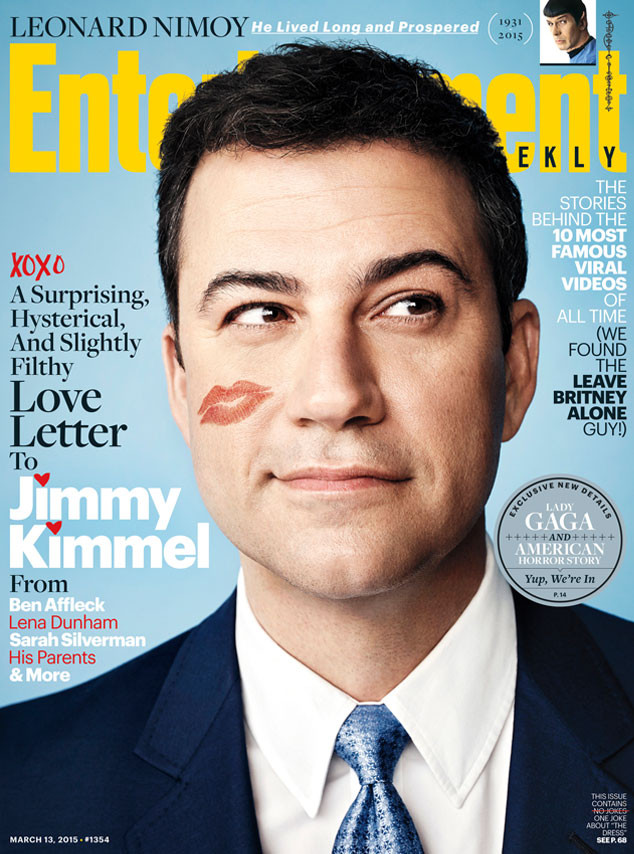 Entertainment Weekly
Jimmy Kimmel is more than just a late-night talk show host, he's also Martha Stewart! At least that's what his wife and Jimmy Kimmel Live! co-head writer, Molly McNearney, says about him.
"He makes vinegar, he makes pasta from scratch. He really is Martha Stewart," she explains in this week's Entertainment Weekly, as quoted by People. "I've never met a man that's so feminine and so masculine at the same time."
Kimmel's parents, Ben Affleck, Matt Damon, Sarah Silverman and many others recall tons of anecdotes in the issue, but none are more revealing than McNearney's, who dishes on the comedian's softer side (who knew!).
"When we started dating, I would go back and forth between my place and his," she recalls. "I have my stuff at my house, and I like my own space. One time, he was in the bathroom for a very long time, and I just figured something was going on internally."
LOL that's probably what everyone assumes! But it turns out Kimmel was up to something altogether different. Get ready to aww!