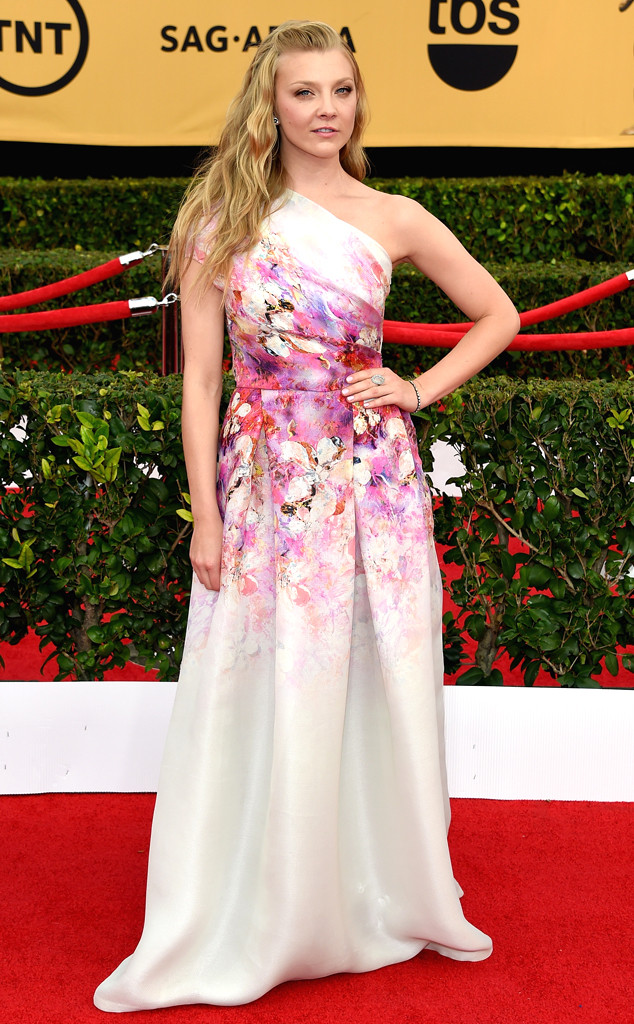 Ethan Miller/Getty Image
It's not like we've never seen Natalie Dormer get naughty on Game of Thrones, but you still have to check her out in the video for Hozier's new single, "Someone New."
Not only does she make out with three different men in the four-minute vid, but it was actually directed her own fiancé, Anthony Byrne.
They had no problems collaborating on the somewhat intimate material.
"We had so little time to get so much done that, to both our surprises, we just went into professional mode and the subject matter didn't affect us at all," Dormer exclusively tells me.
The video, which they shot in just one day and came about after Dormer approached the "Take Me To Church" singer about working together (yup, she's that big of a fan!), shows the Mockingjay actress walking though London while imagining locking lips with different men she sees on the subway, in a nightclub and on Waterloo Bridge.